I'm trying to modify a friend's LED wing costume (pictured) so that it runs off USB power, or failing that some rechargeable source rather than the 3xAA cells it currently uses.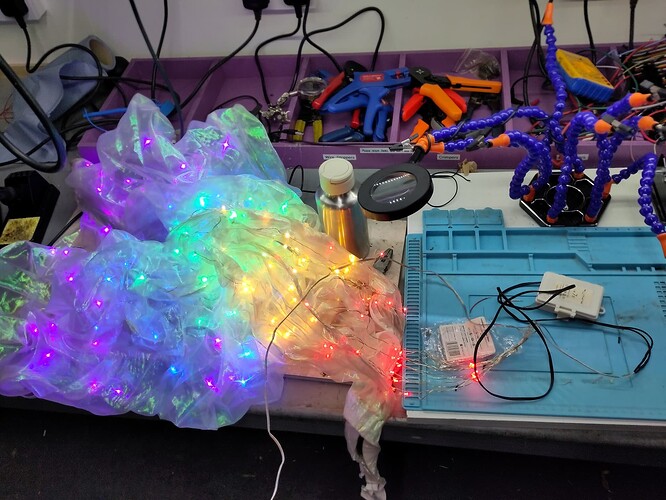 It draws quite a lot of power, pulling 1.75A out of a fresh set of AAs, and this pulls the battery voltage down to 3.65V. The circuit is very simple; it's just the battery and LEDs all in parallel so far as I can tell, like this:


My assumption is that the AA cells and wires provide all the current limiting.
My ideas so far have been to drop the 5V USB voltage with a couple of big diodes and a 0.2 ohm resistor, or to use an LM2596-based buck regulator module with the same resistor. Both of these work, but the diodes or LM2596 get unacceptably hot. The LM2596 gets up to 70°C, which is no good for something that has to be worn or held in a pocket without a carefully designed enclosure.
The other option is to run this directly from an 18650 cell, which is close to the desired voltage - but then there would be no deep discharge protection on the cell.
Does anyone have any ideas before I throw in the towel and just buy a crate of AA cells?