I have spent today (and will spend some of tomorrow) moving what appears to be abandoned or junk items into the (now cleared) messy room/classroom next to the snackspace.
The plan is that this will be got rid of on 5 November unless otherwise claimed. So if any of the below is yours, please take it away or it will end up in a skip or given away or sold on 5 November.
Please don't "rescue" anything and move it to another part of the space because it looks like a cool project. Lots of this stuff ended up dumped in the space for that very reason.
If something REALLY needs saving because it has a use in the space, you can demonstrate this by actually putting it to use and not moving it into another dusty corner.
Brace yourselves…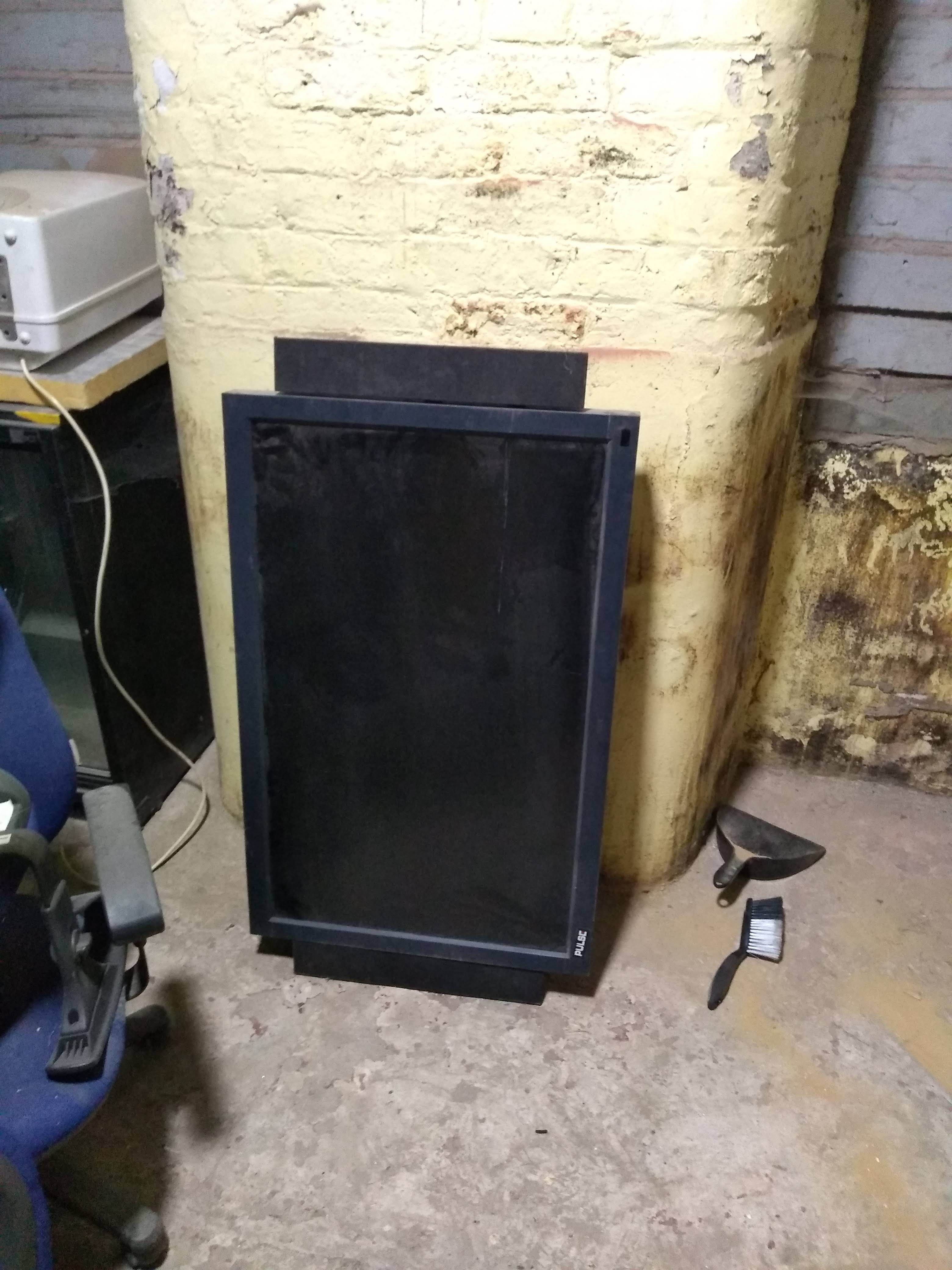 Large TV, might work?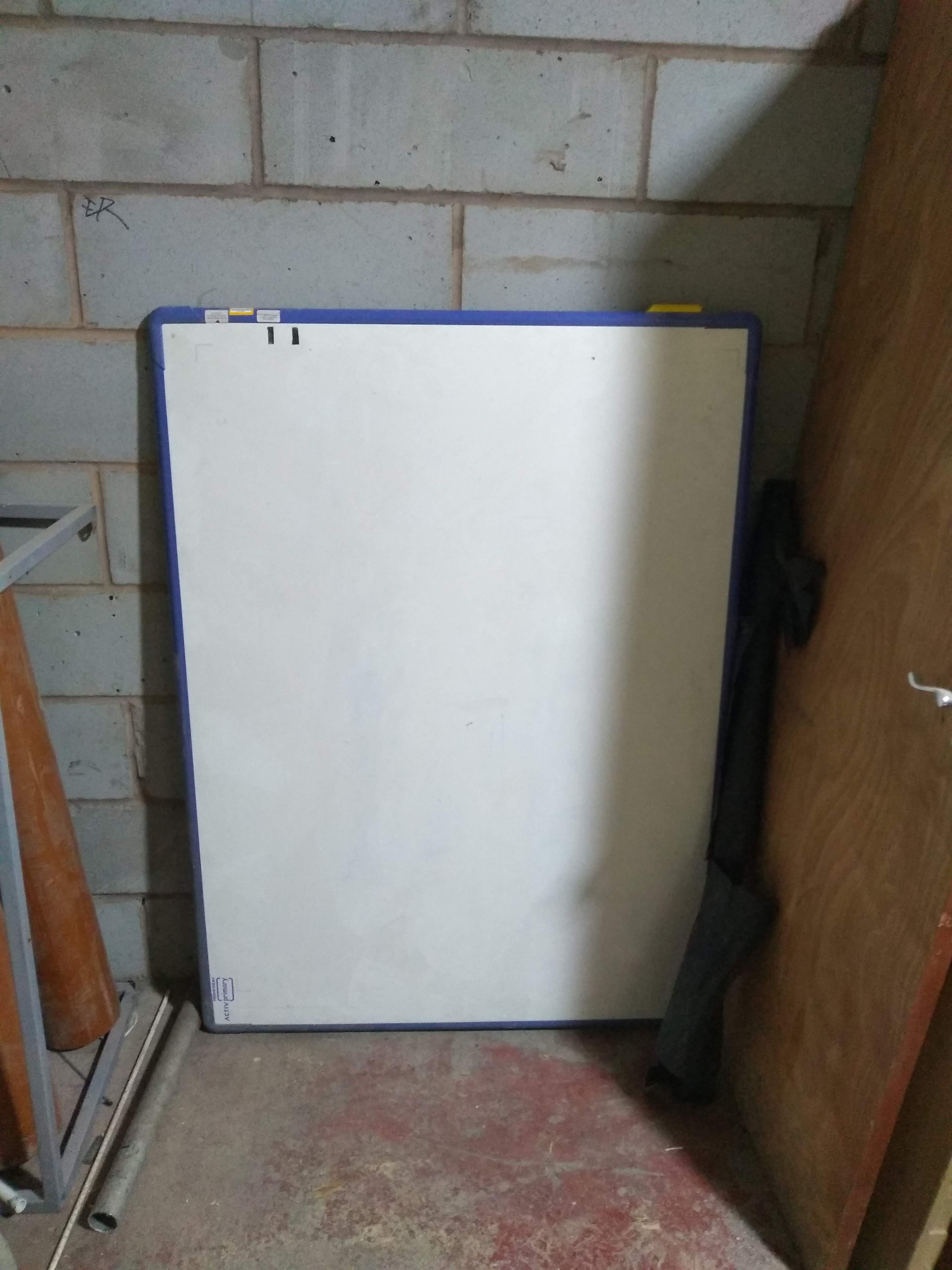 A smart whiteboard. Might work?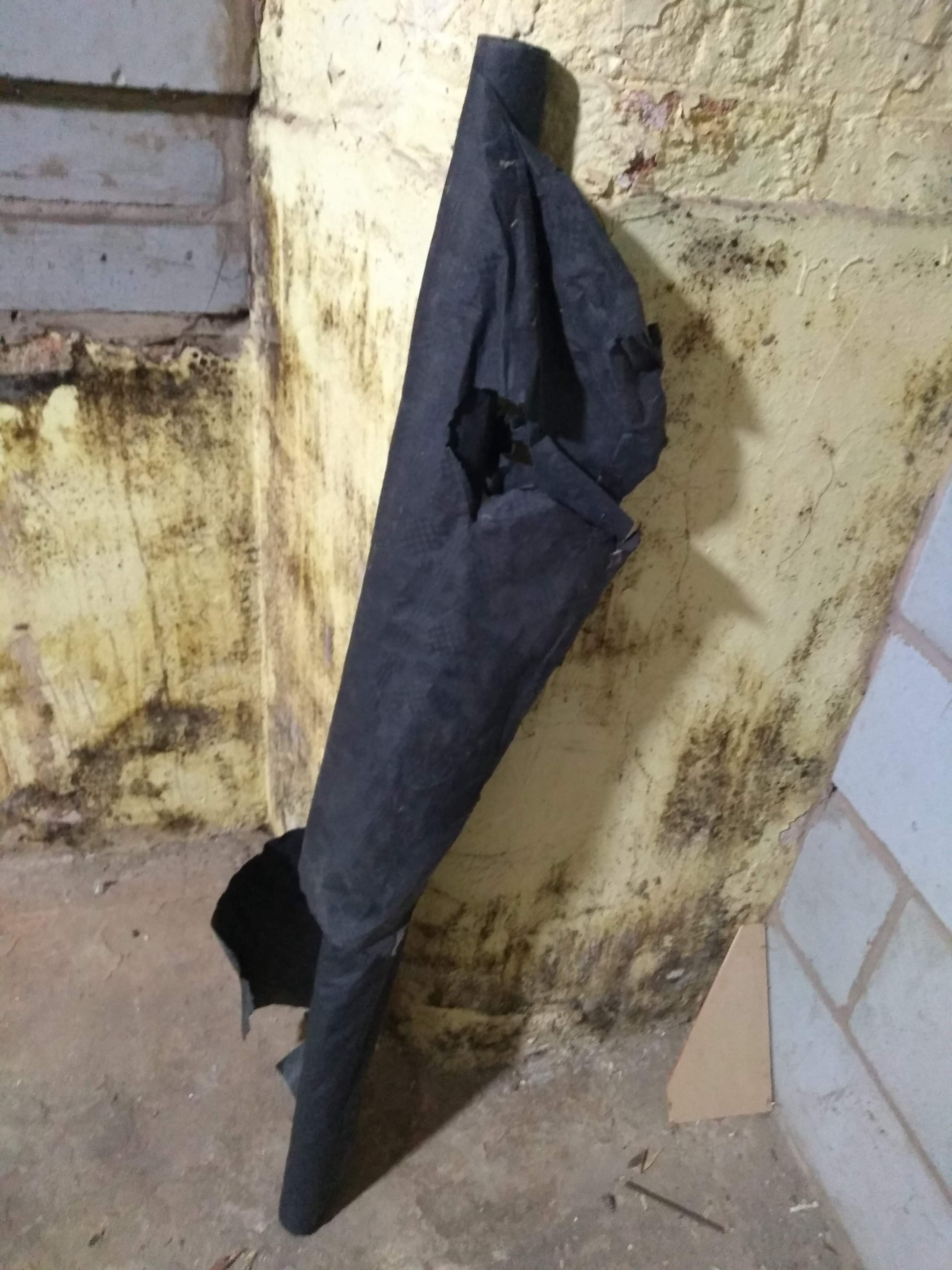 Some black fabric that looks like it's used for photography?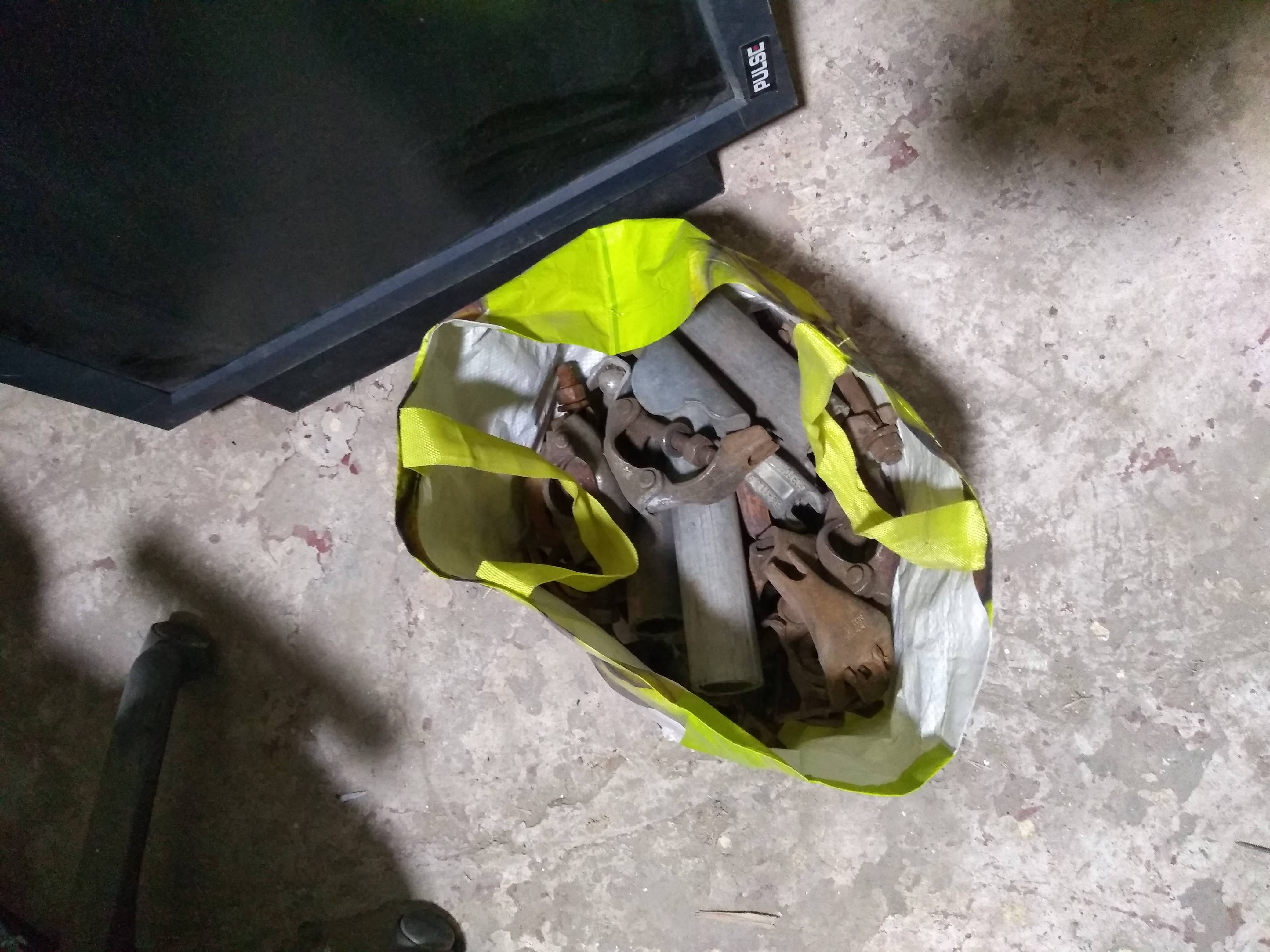 Scaffolding bits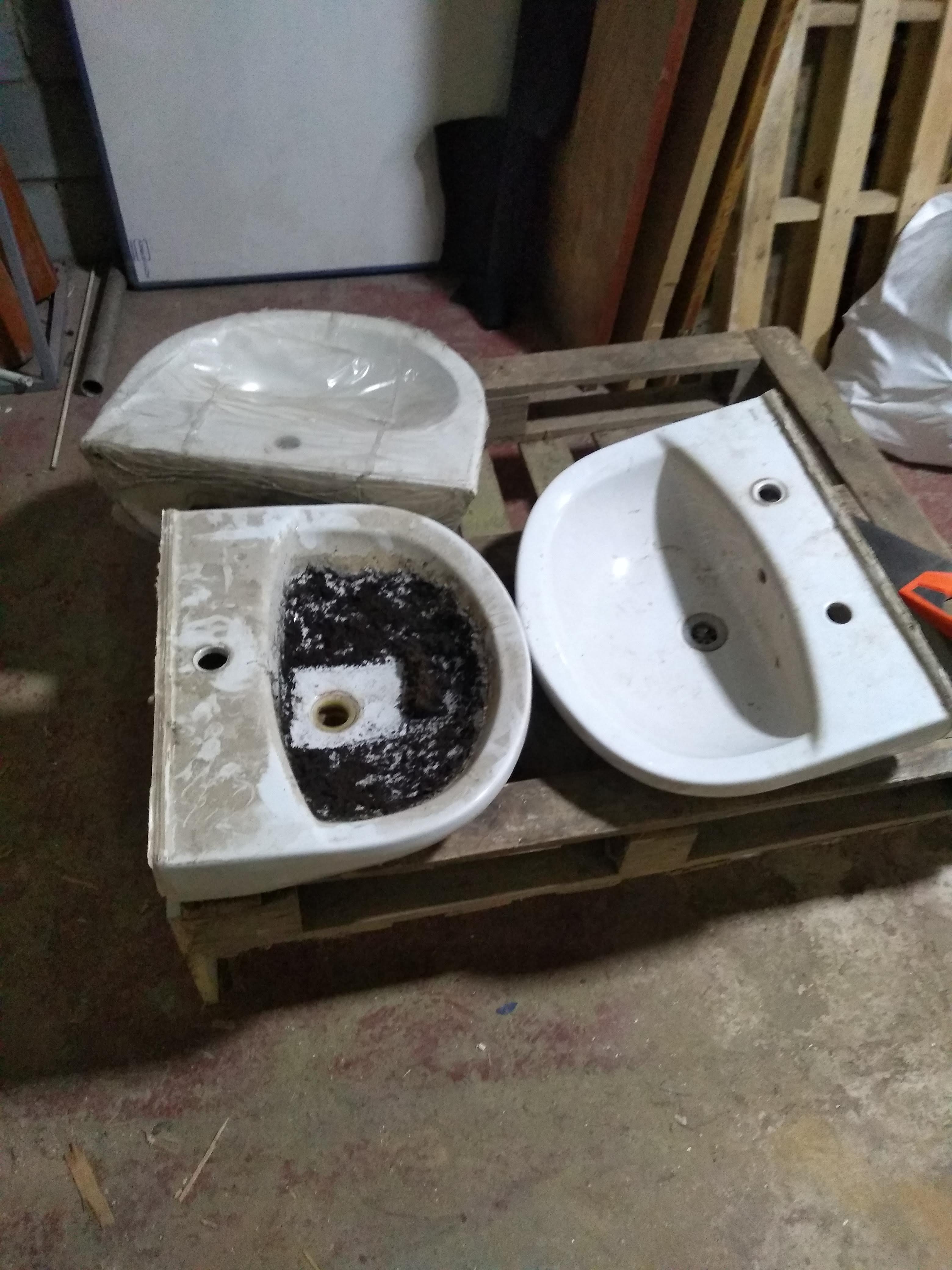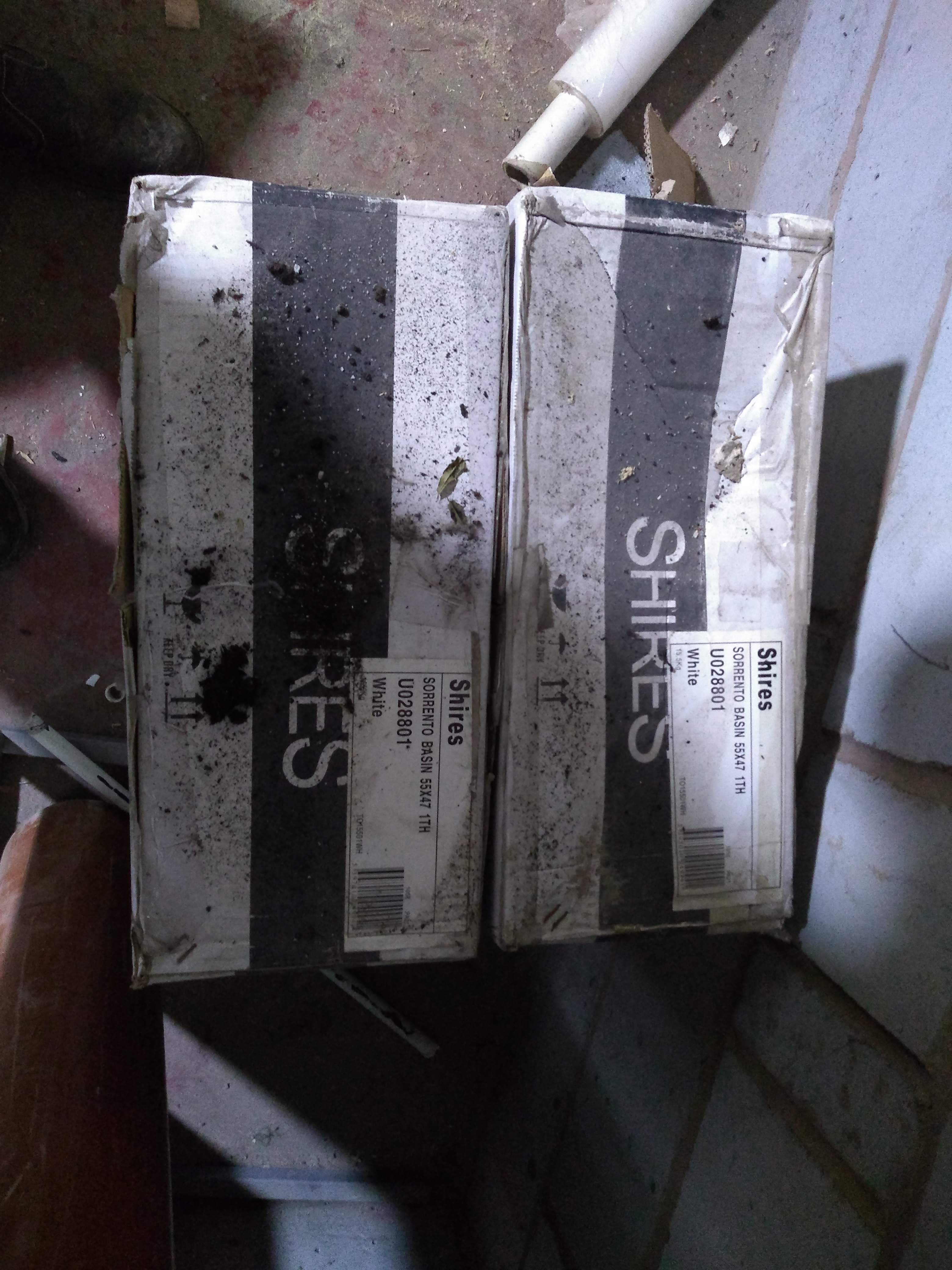 Five (?!) sinks ranging in condition from "never opened" to "used as a flowerpot"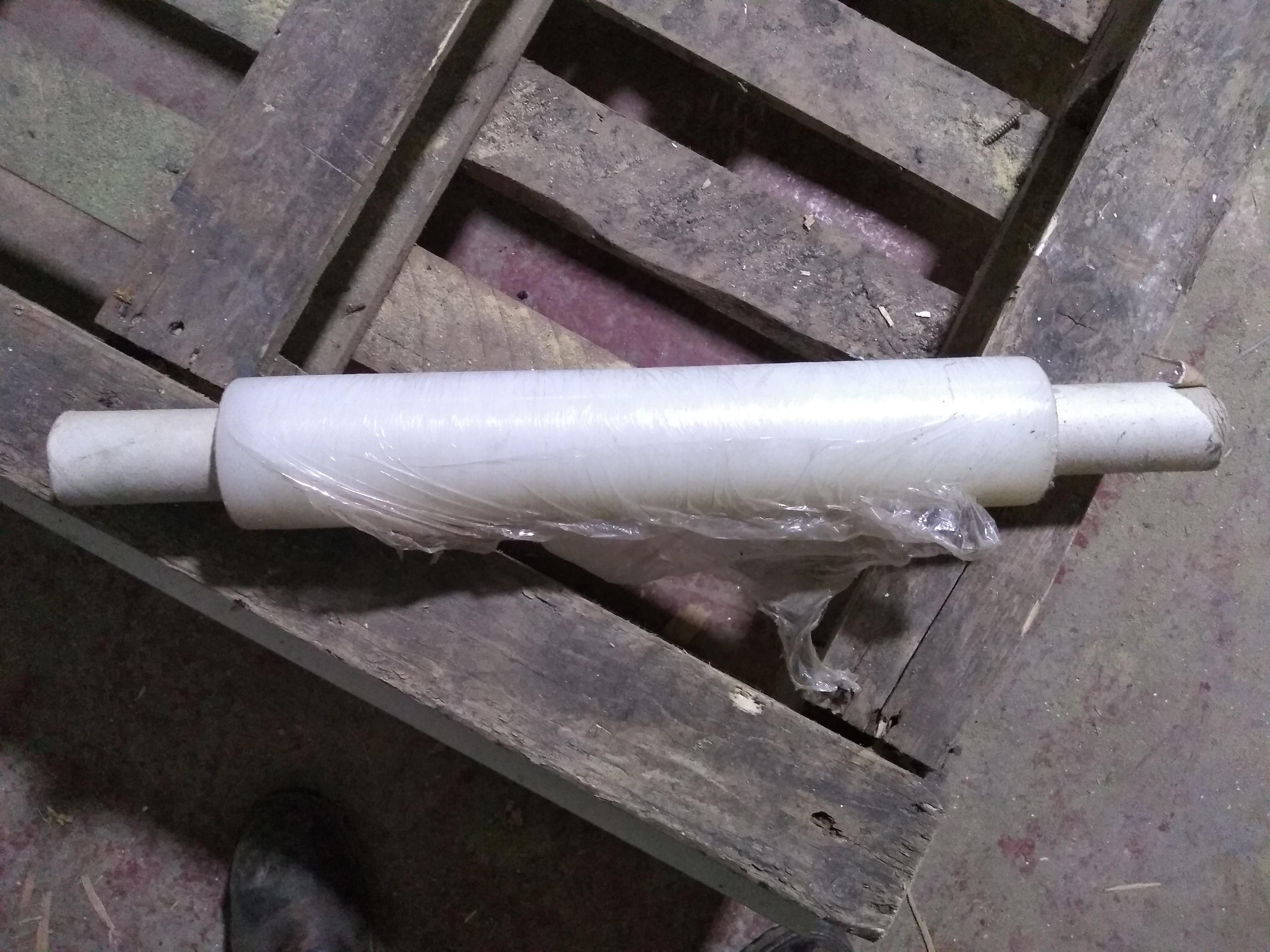 A big roll of plastic wrap
A quite nice bit of Ikea(?) furniture. Just needs a wipe down.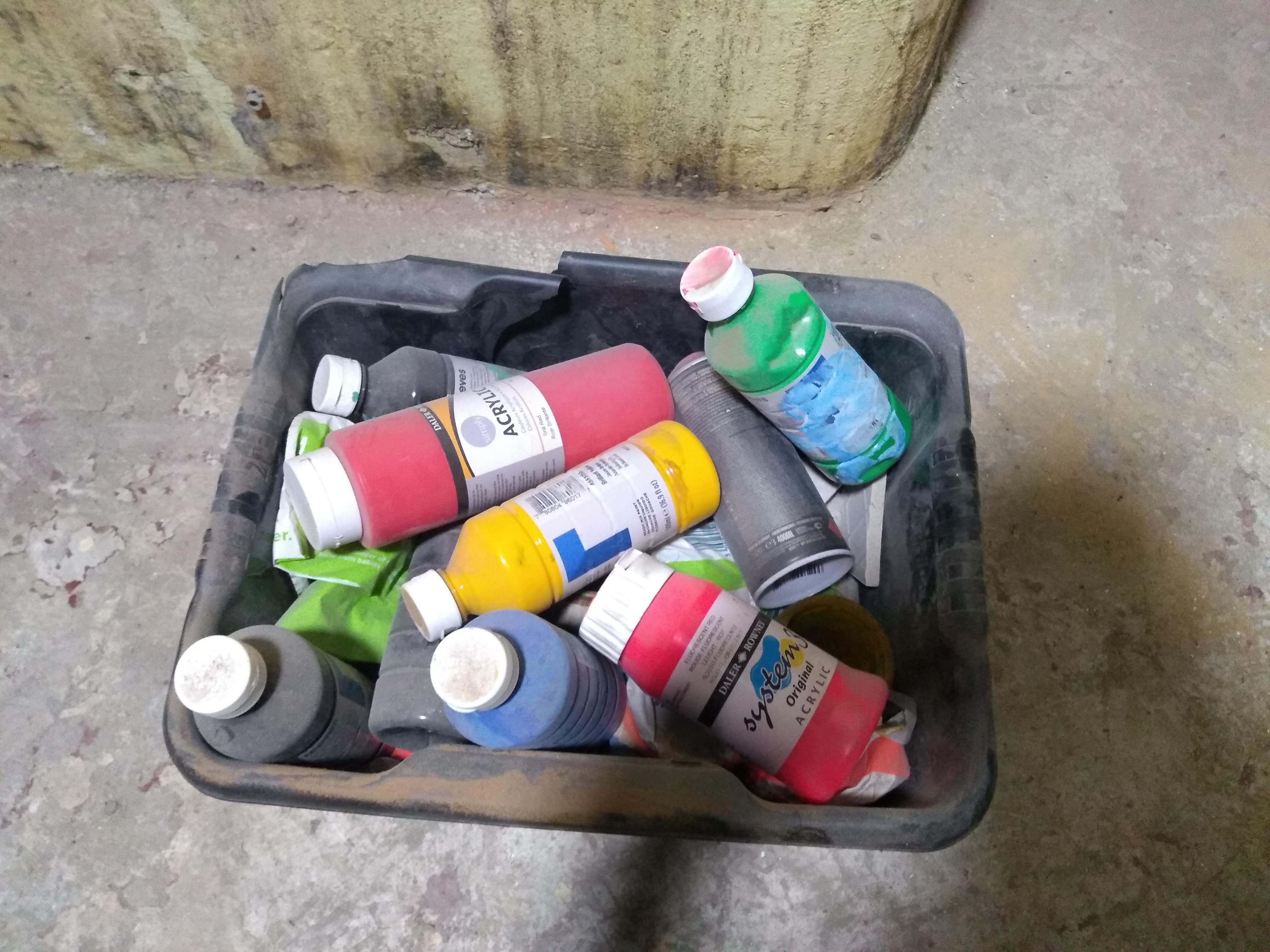 Paint that looks usable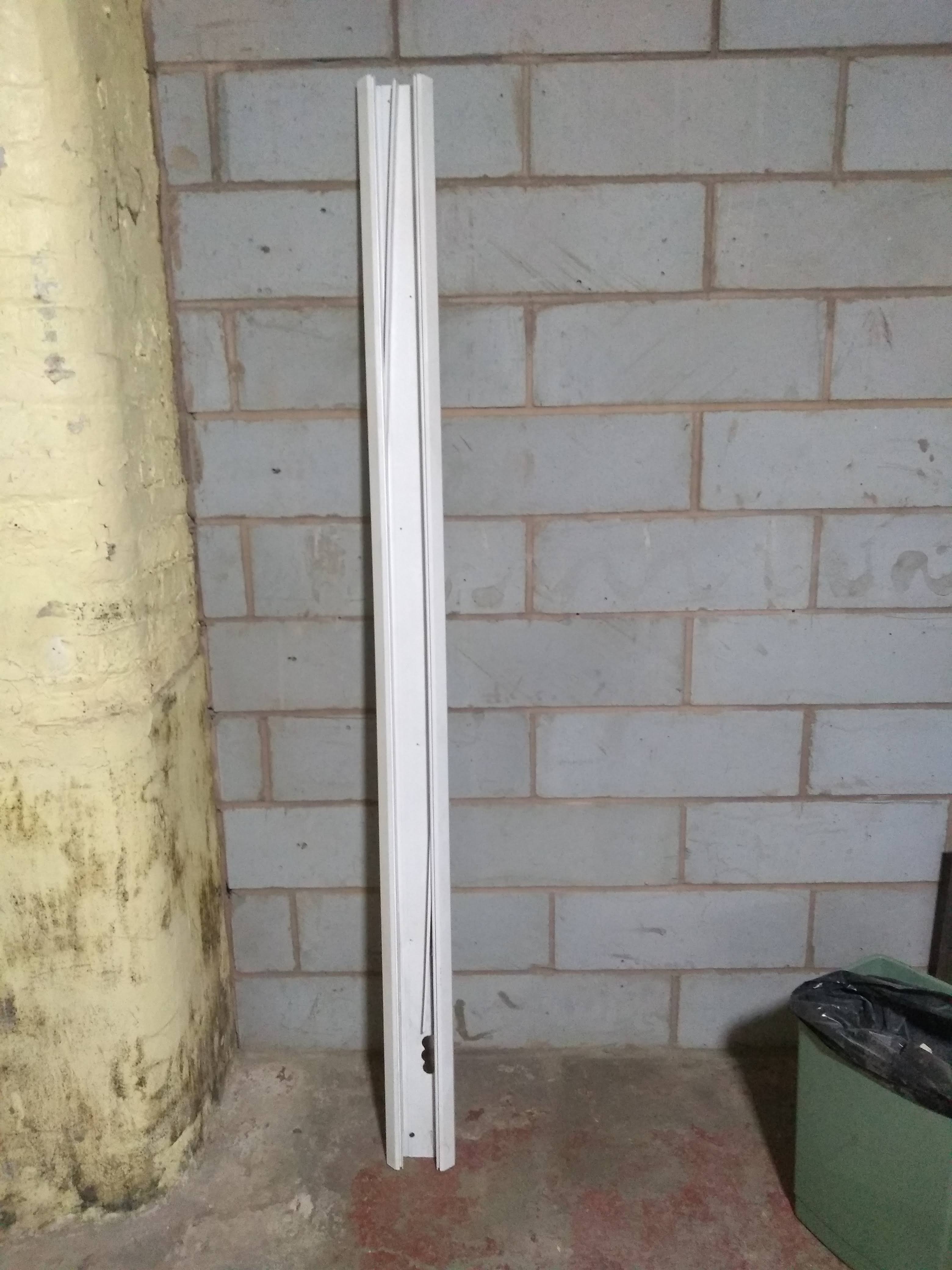 A big length of electrical conduit used to put sockets in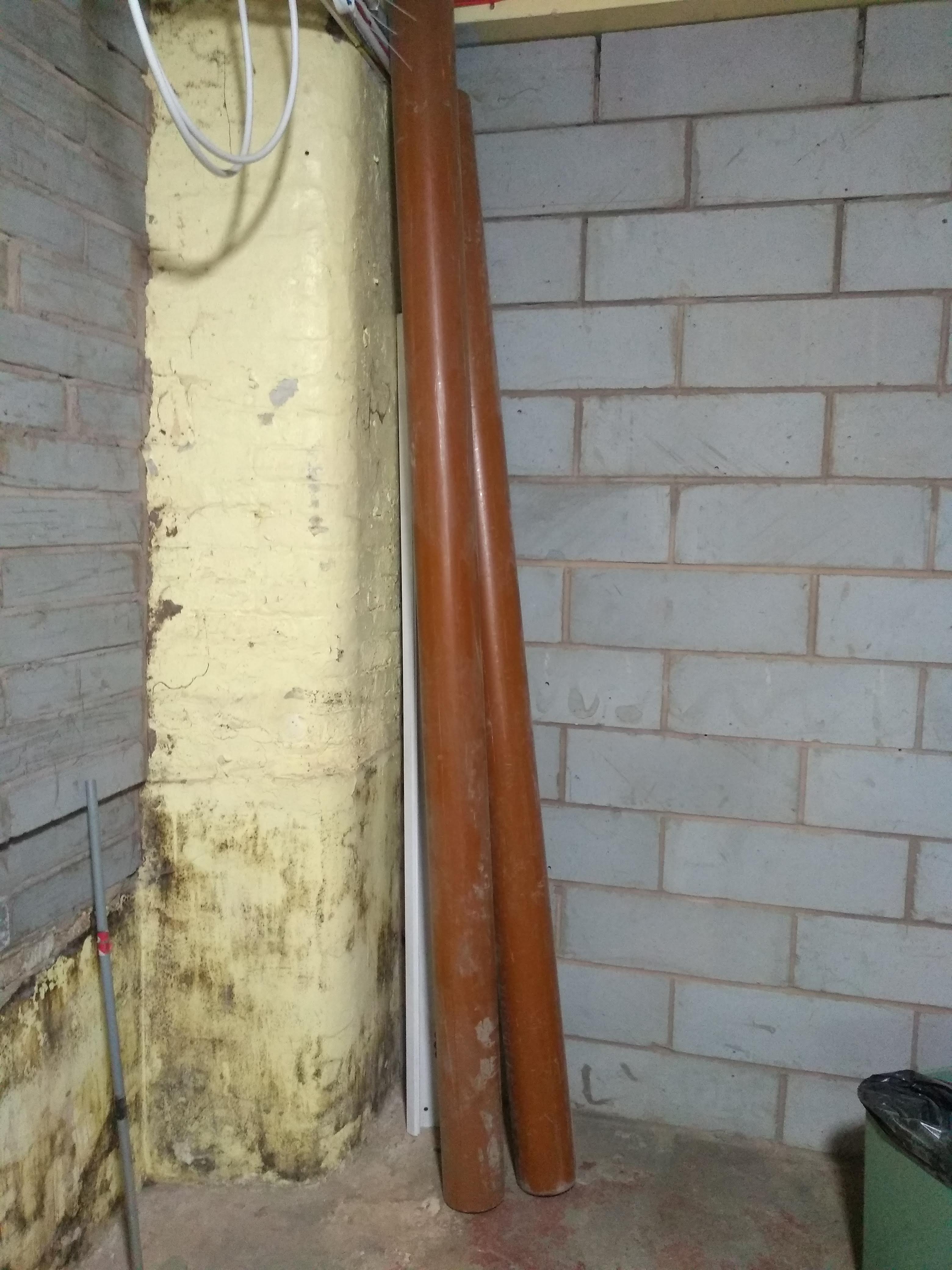 160mm big pipes. Useful for ducting I guess?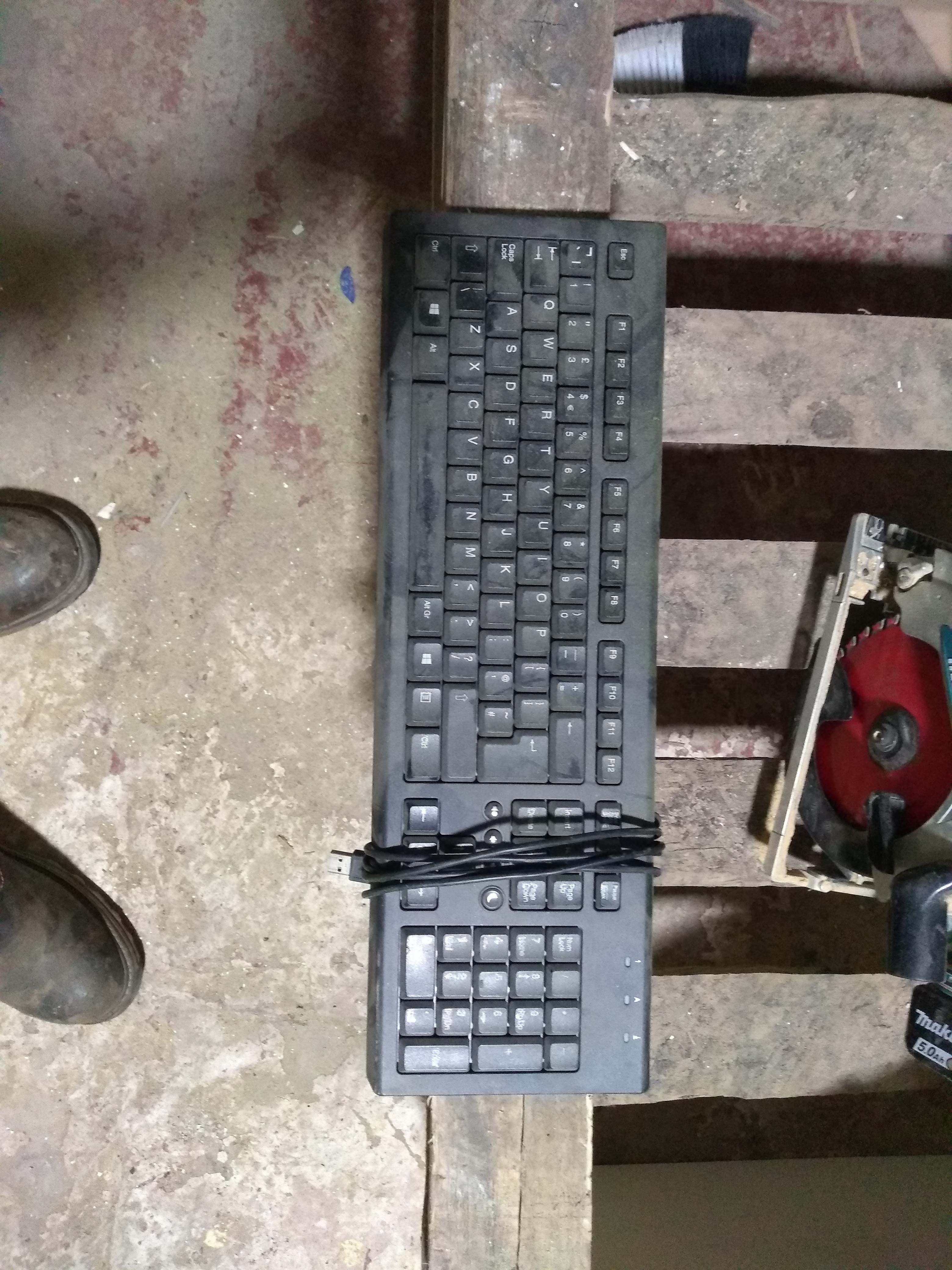 A keyboard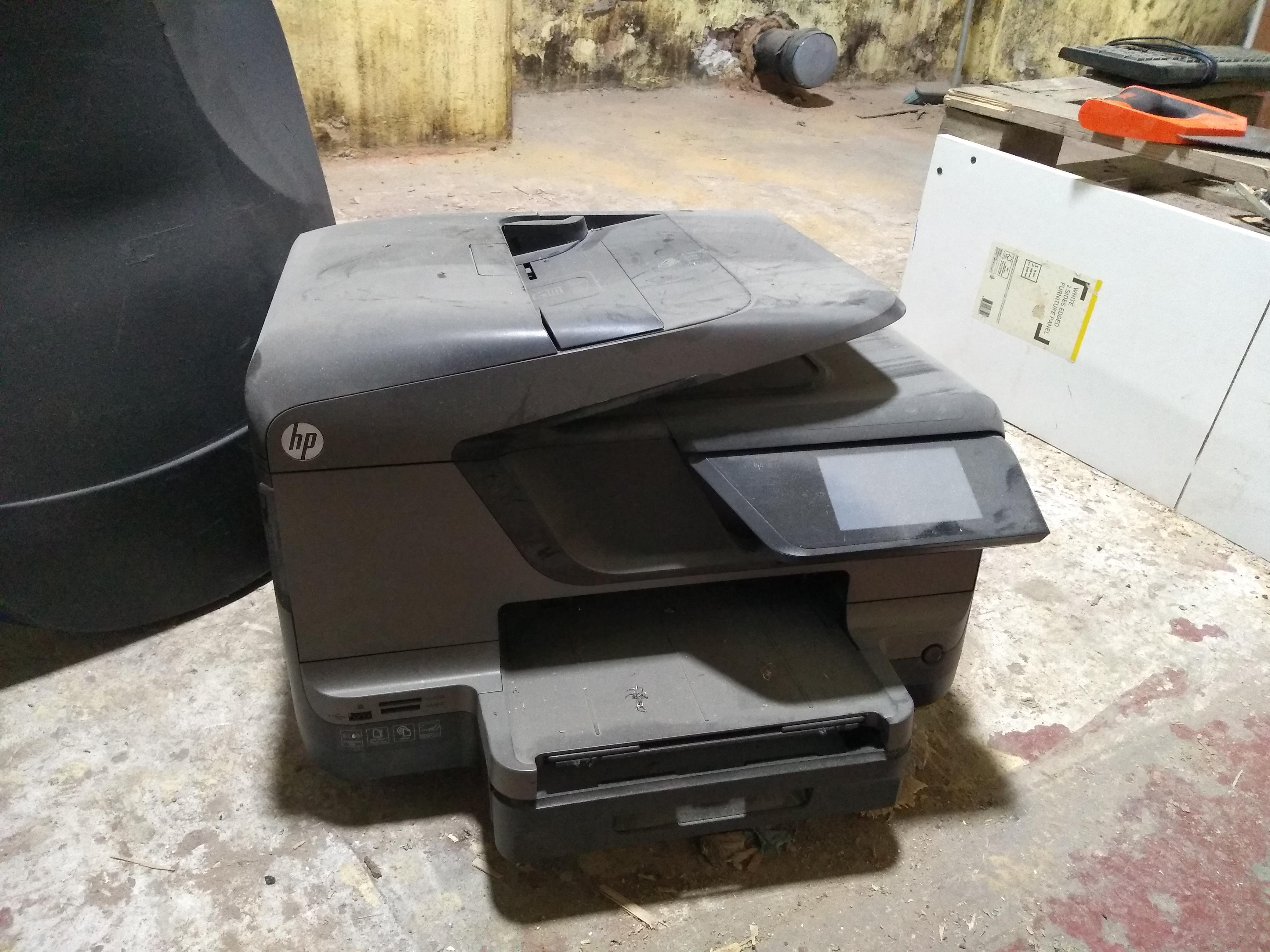 A printer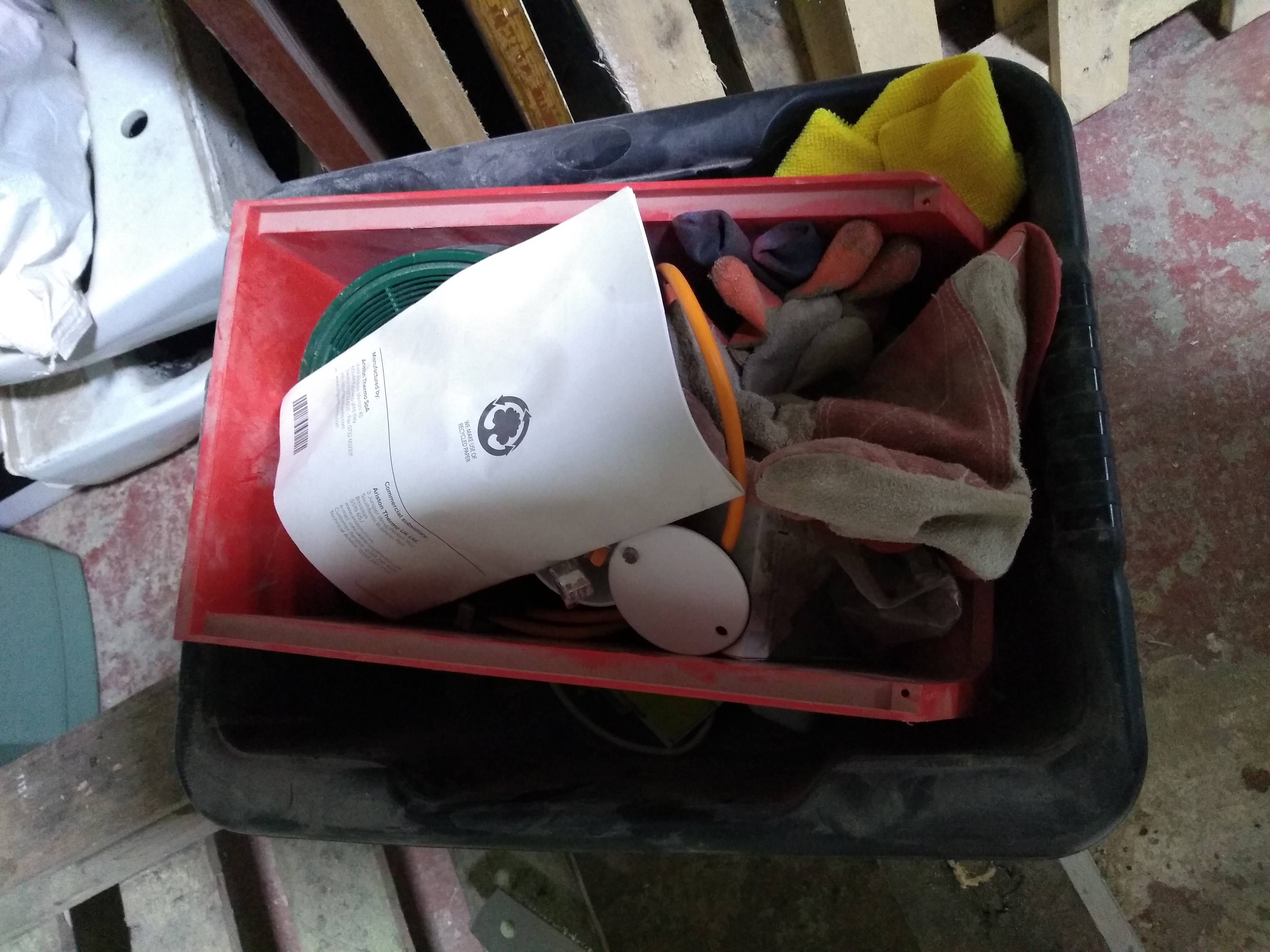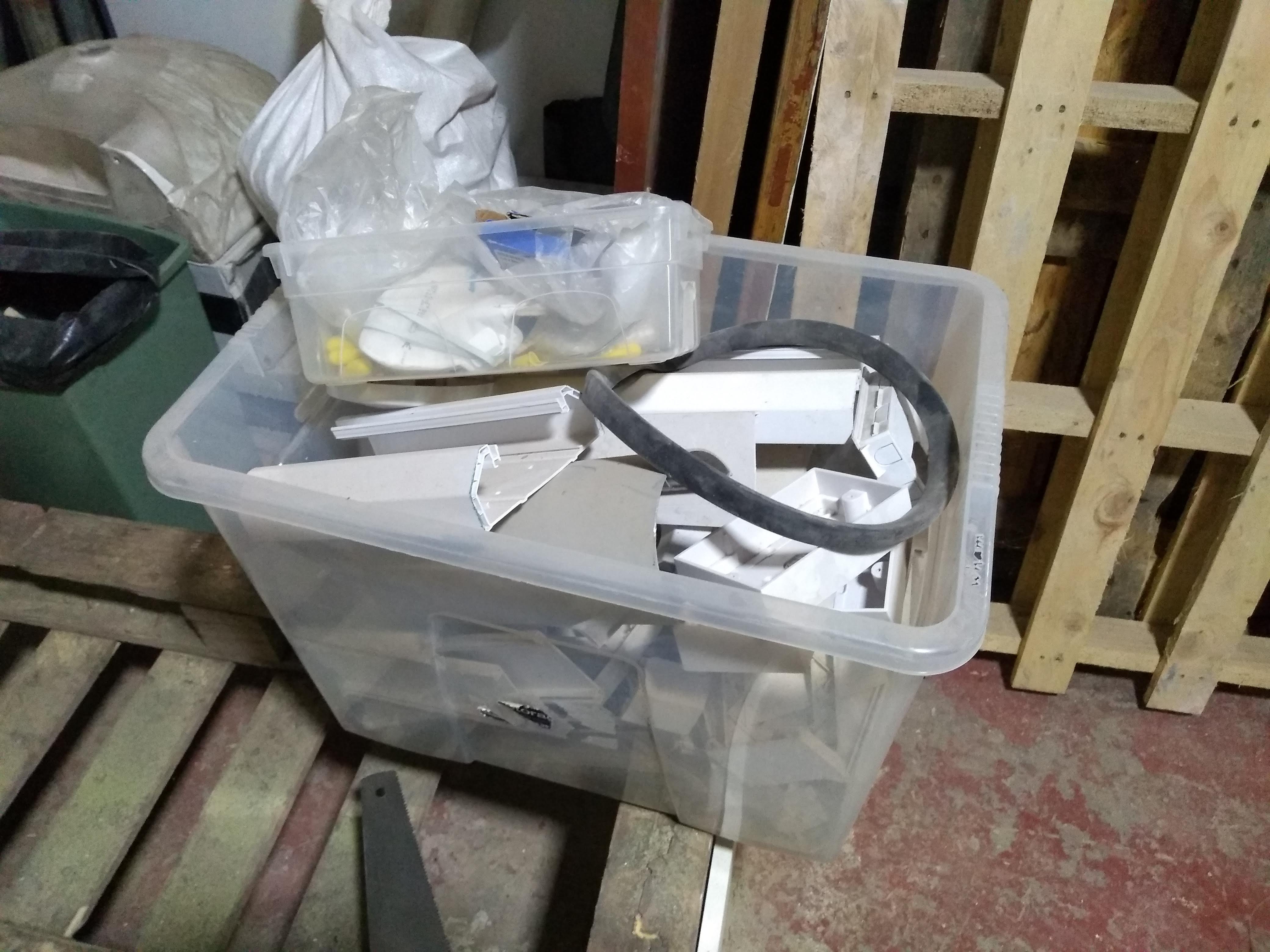 Two boxes of electrical looking stuff (Ben?)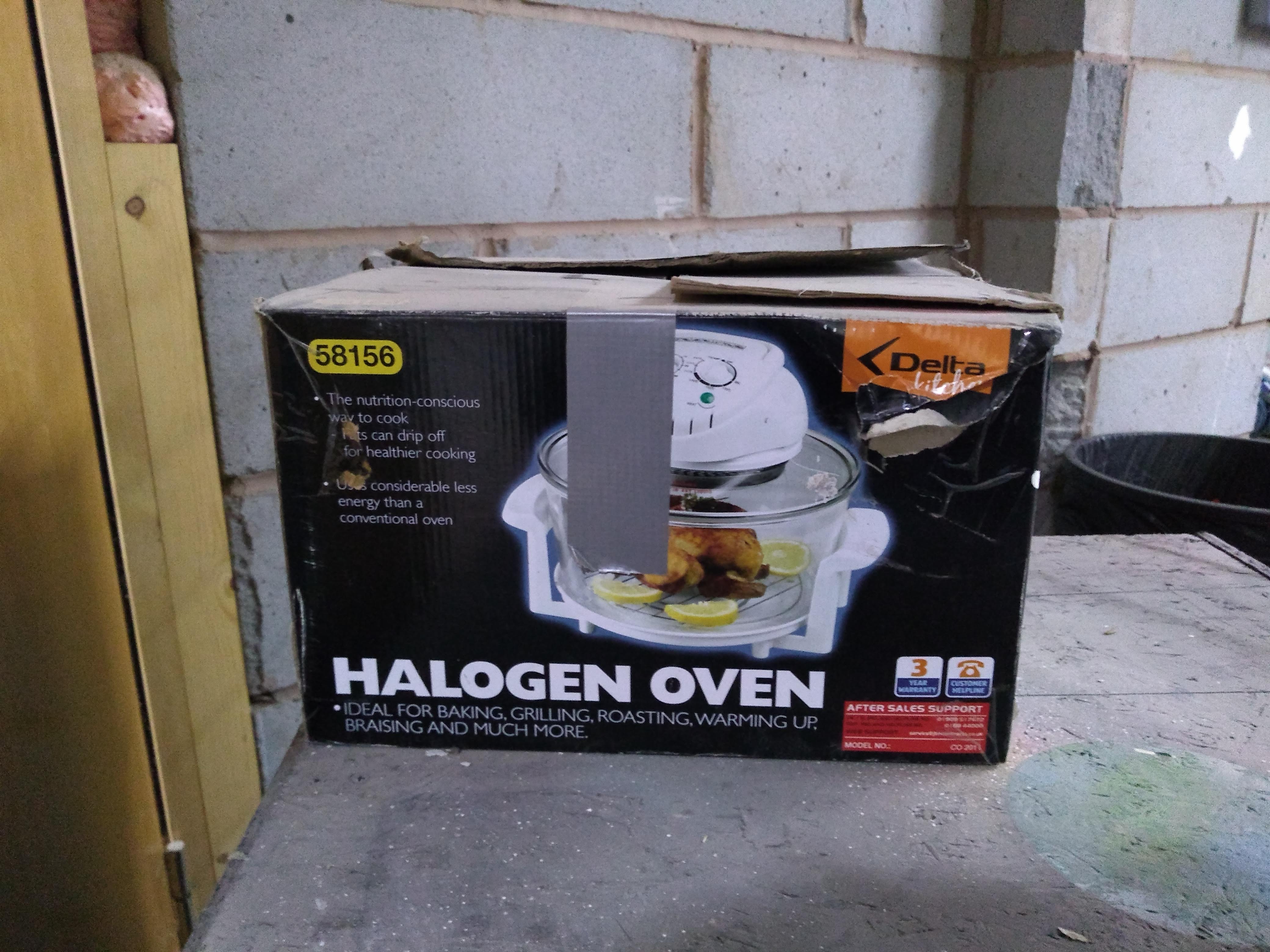 Oven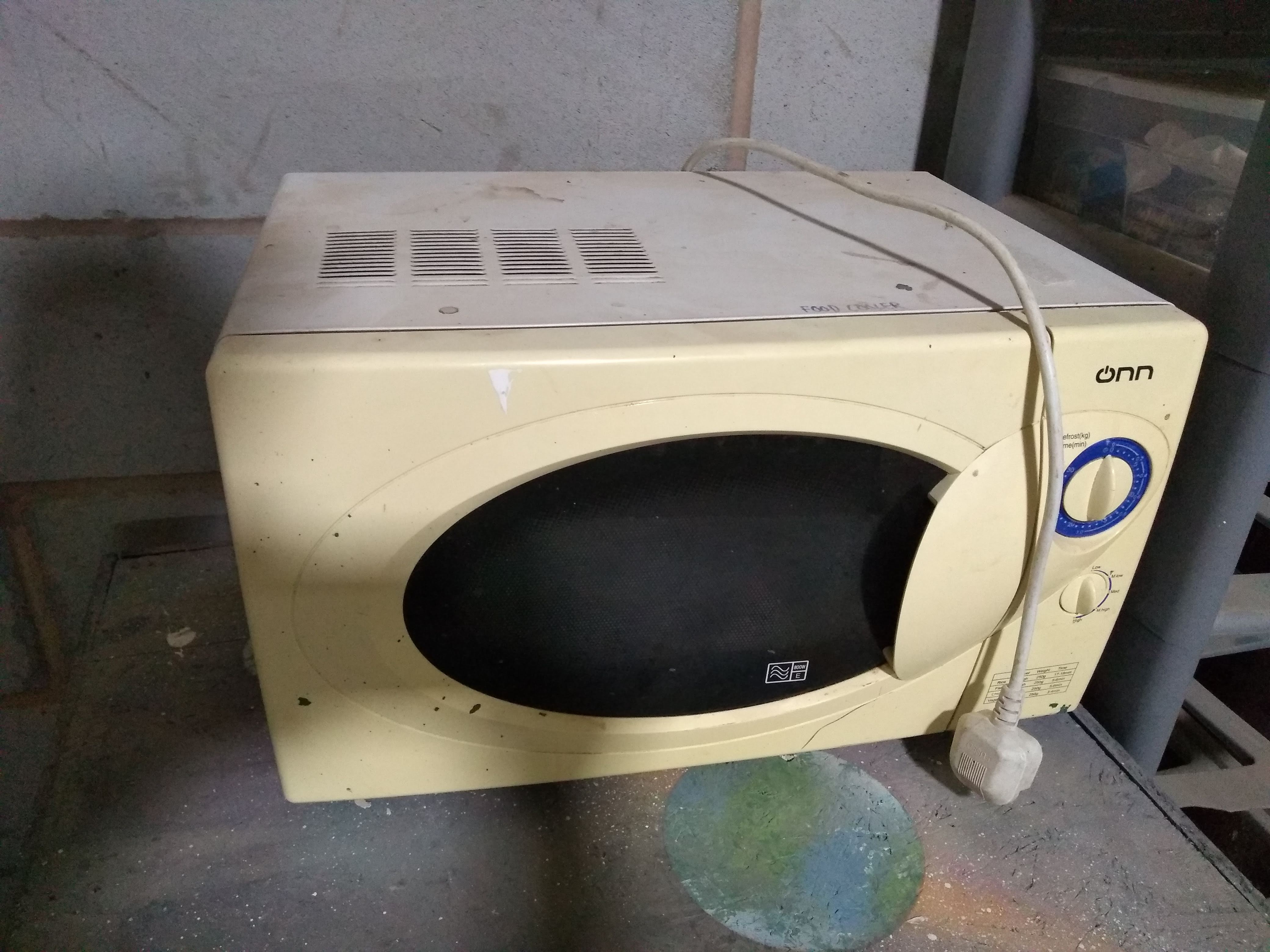 Mee-cro-wah-vé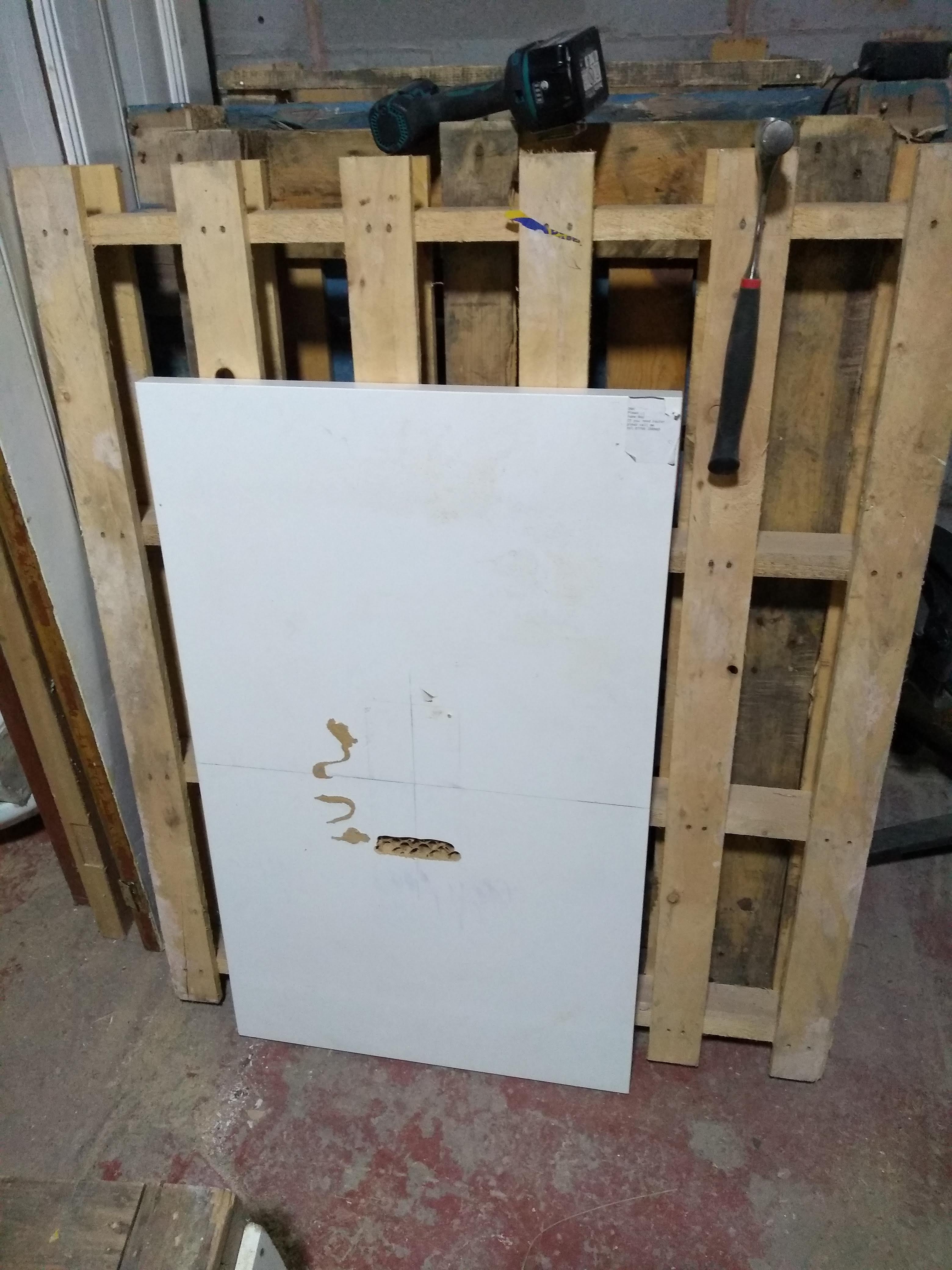 A piece of "wood" belonging to Ray?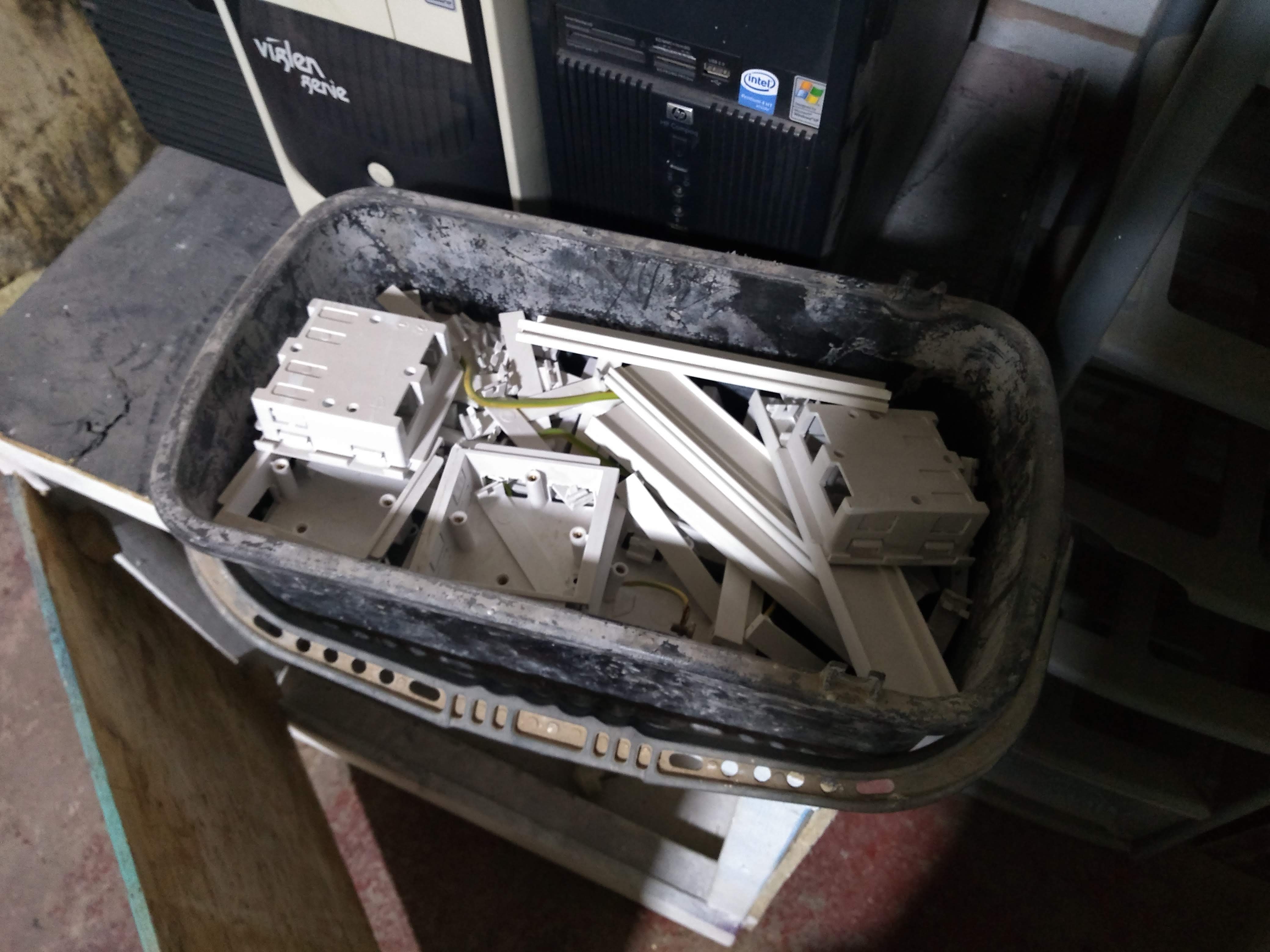 More electrical bits (Ben?)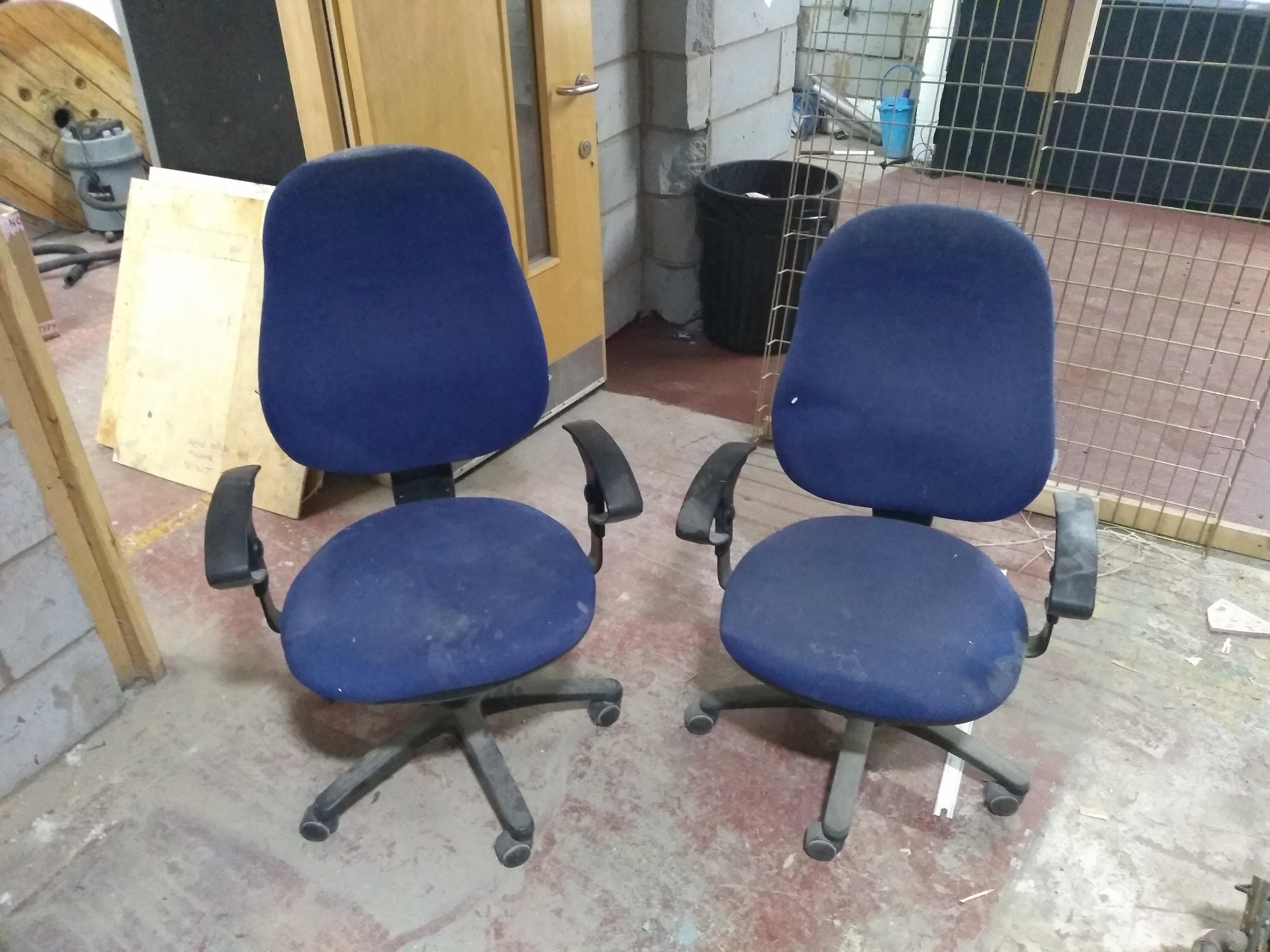 Chairs. Something wrong with them? Haunted?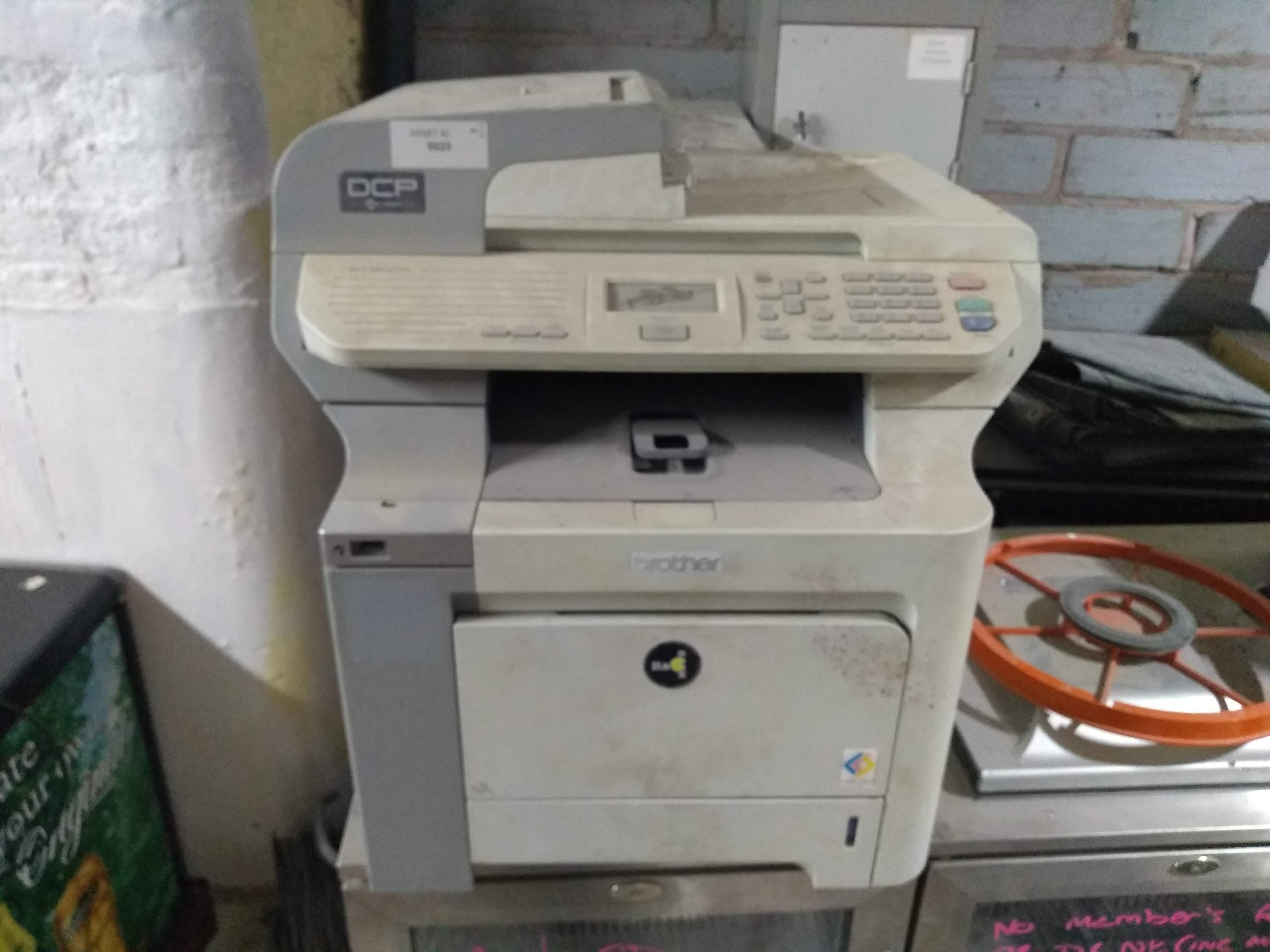 Printer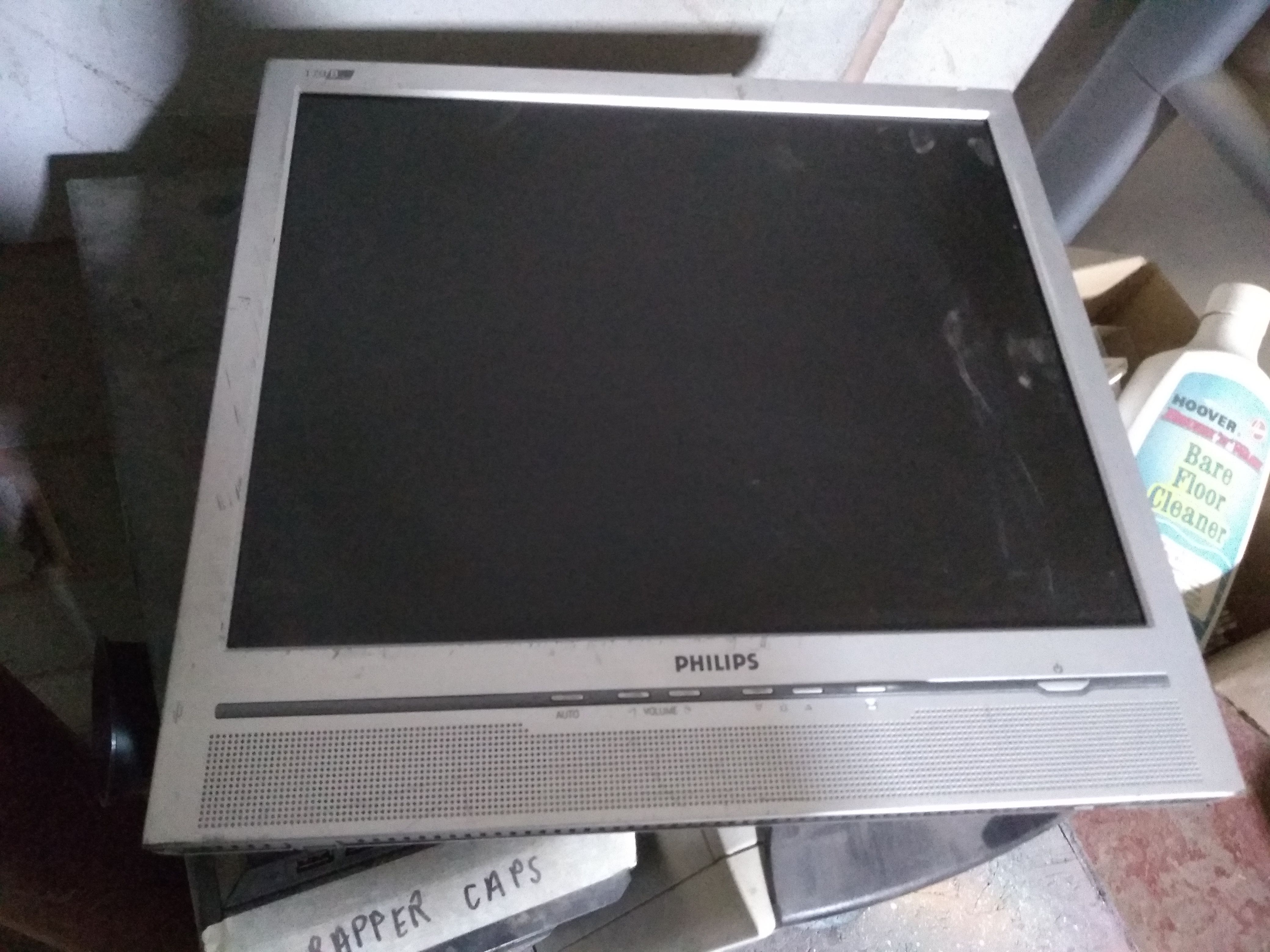 Monitor w. no stand
Self-adhesive blue thing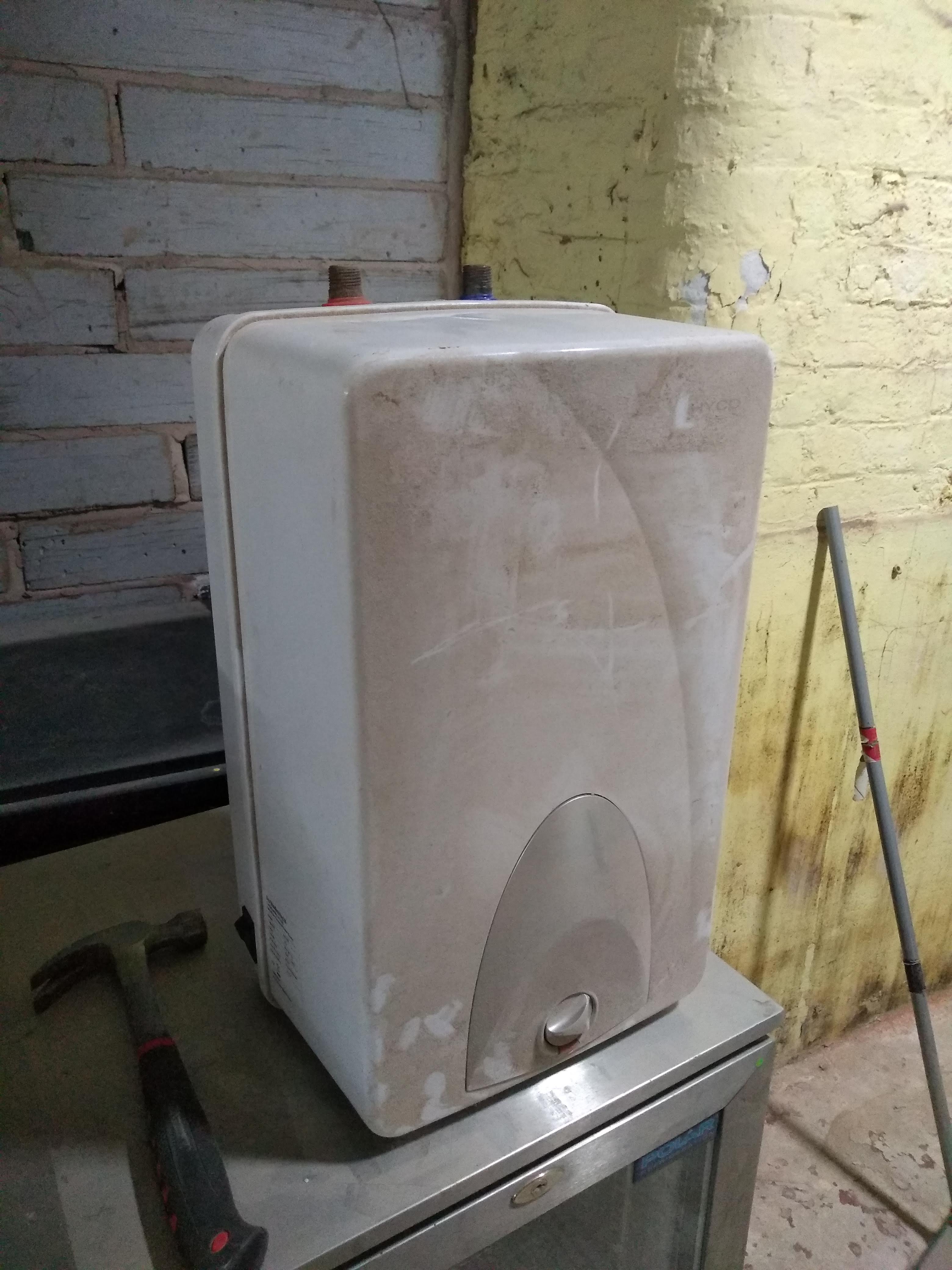 Water heater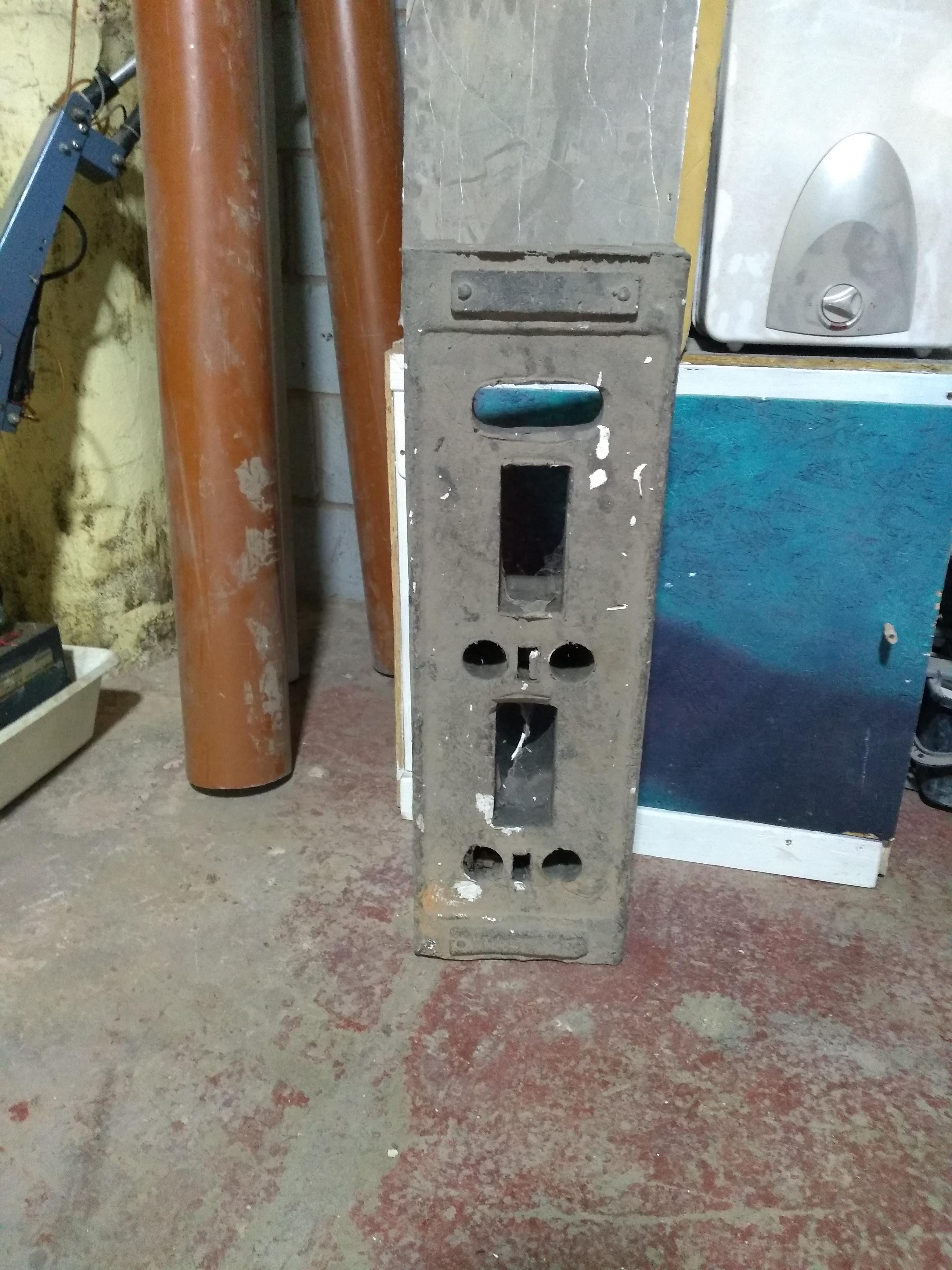 Heavy base for fencing(?)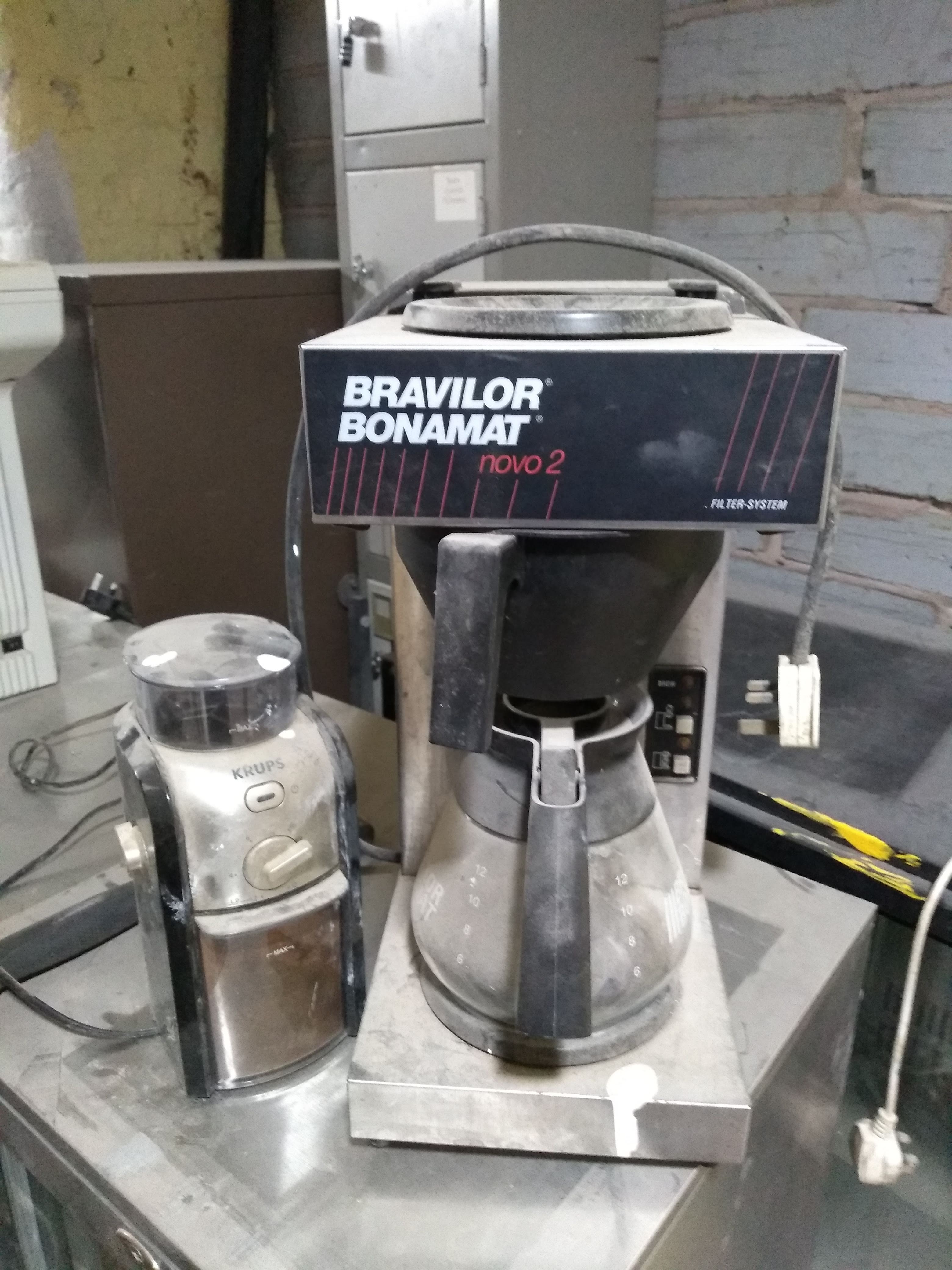 Coffee grindr 'n' maker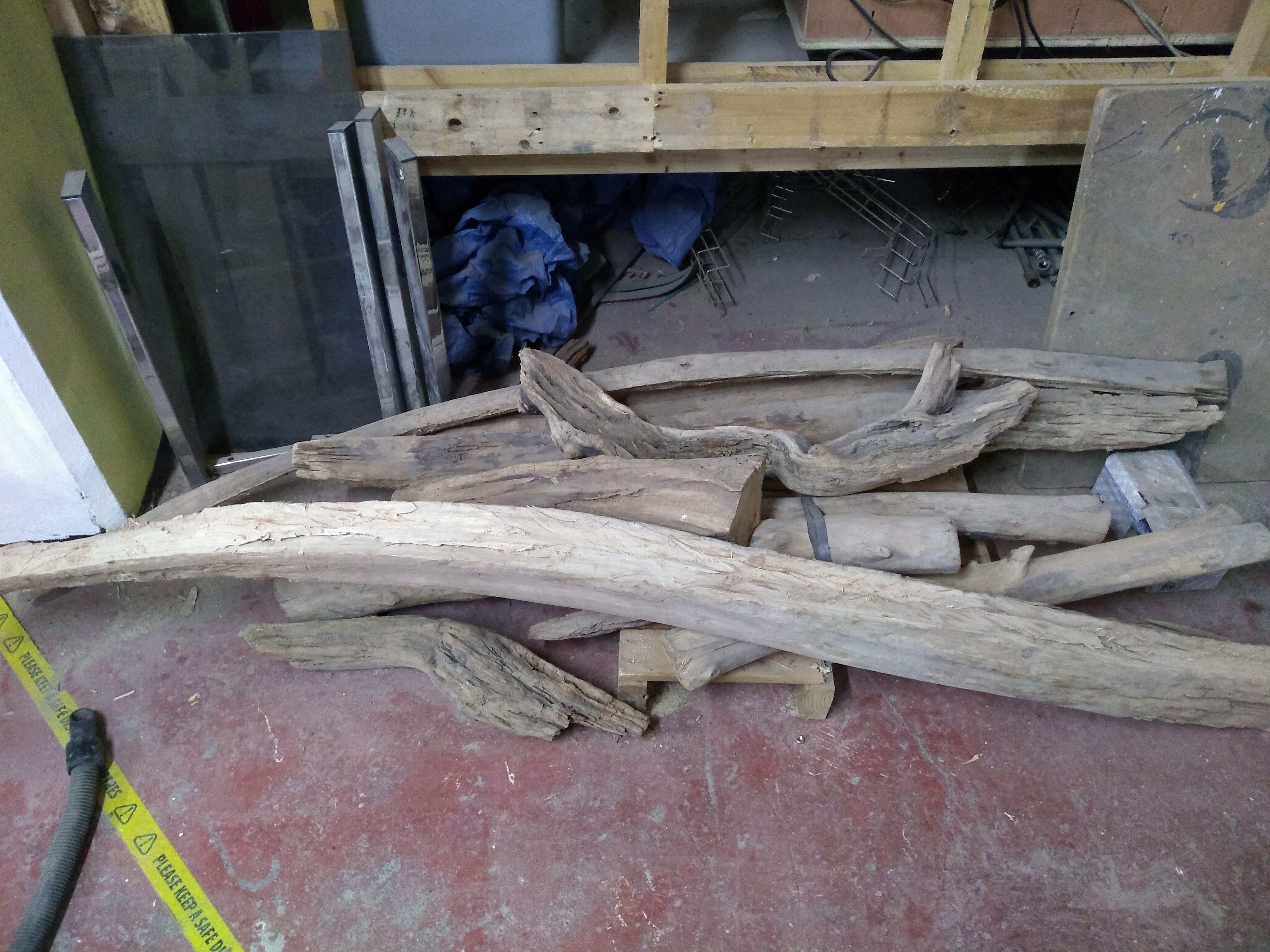 The ****ing driftwood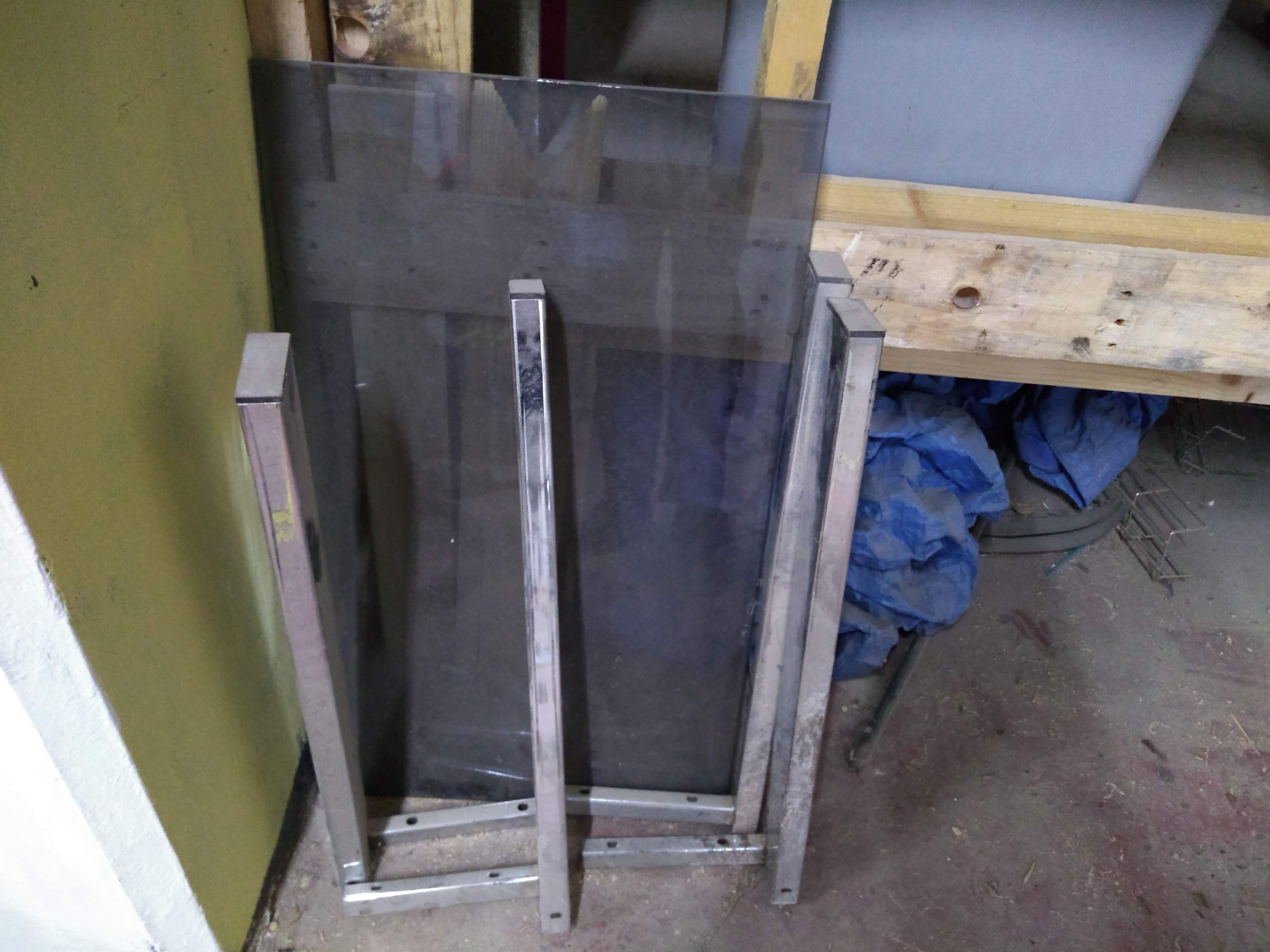 A chrome and glass… thing? Coffee table?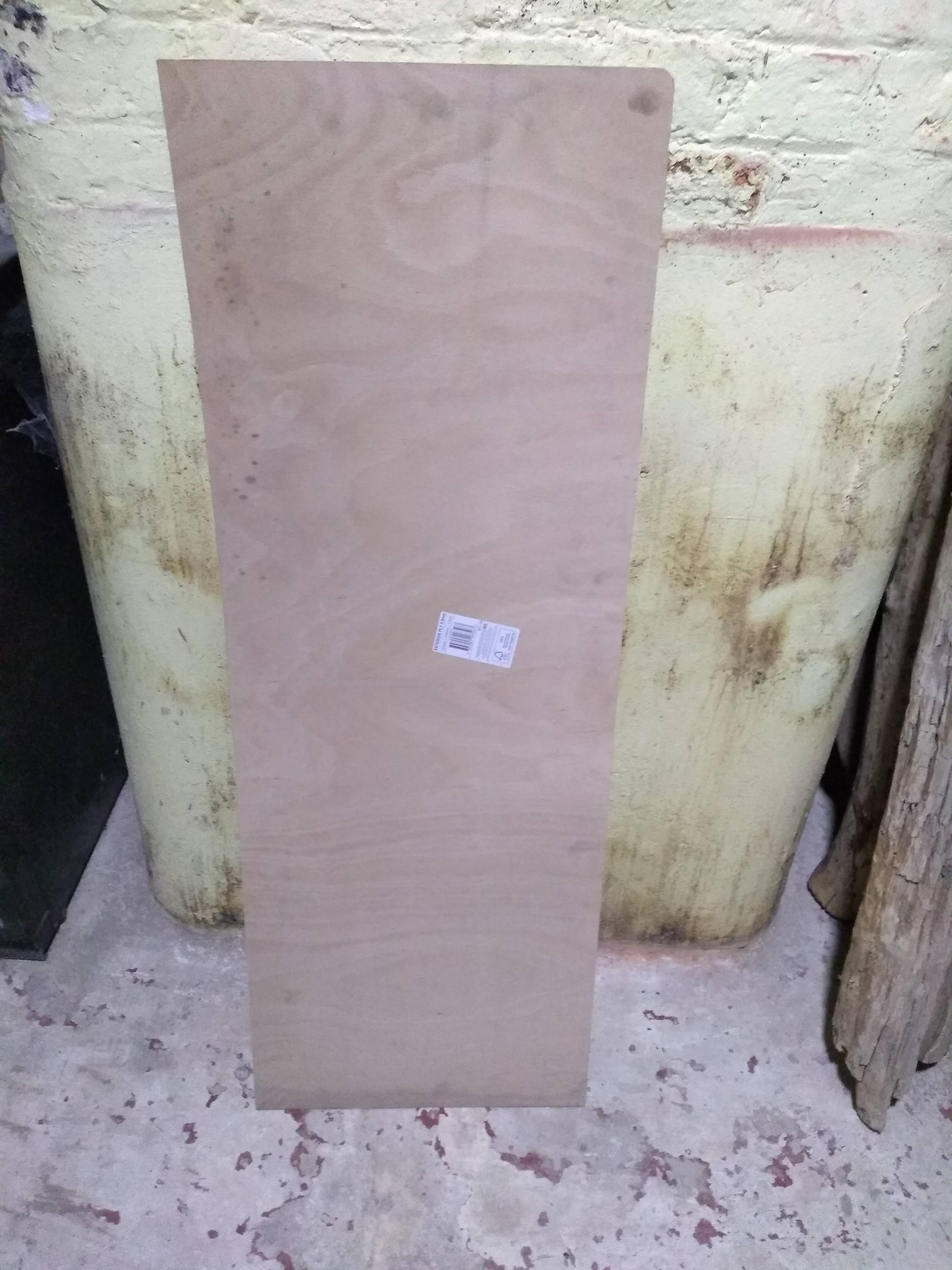 Some OK looking plywood 6mm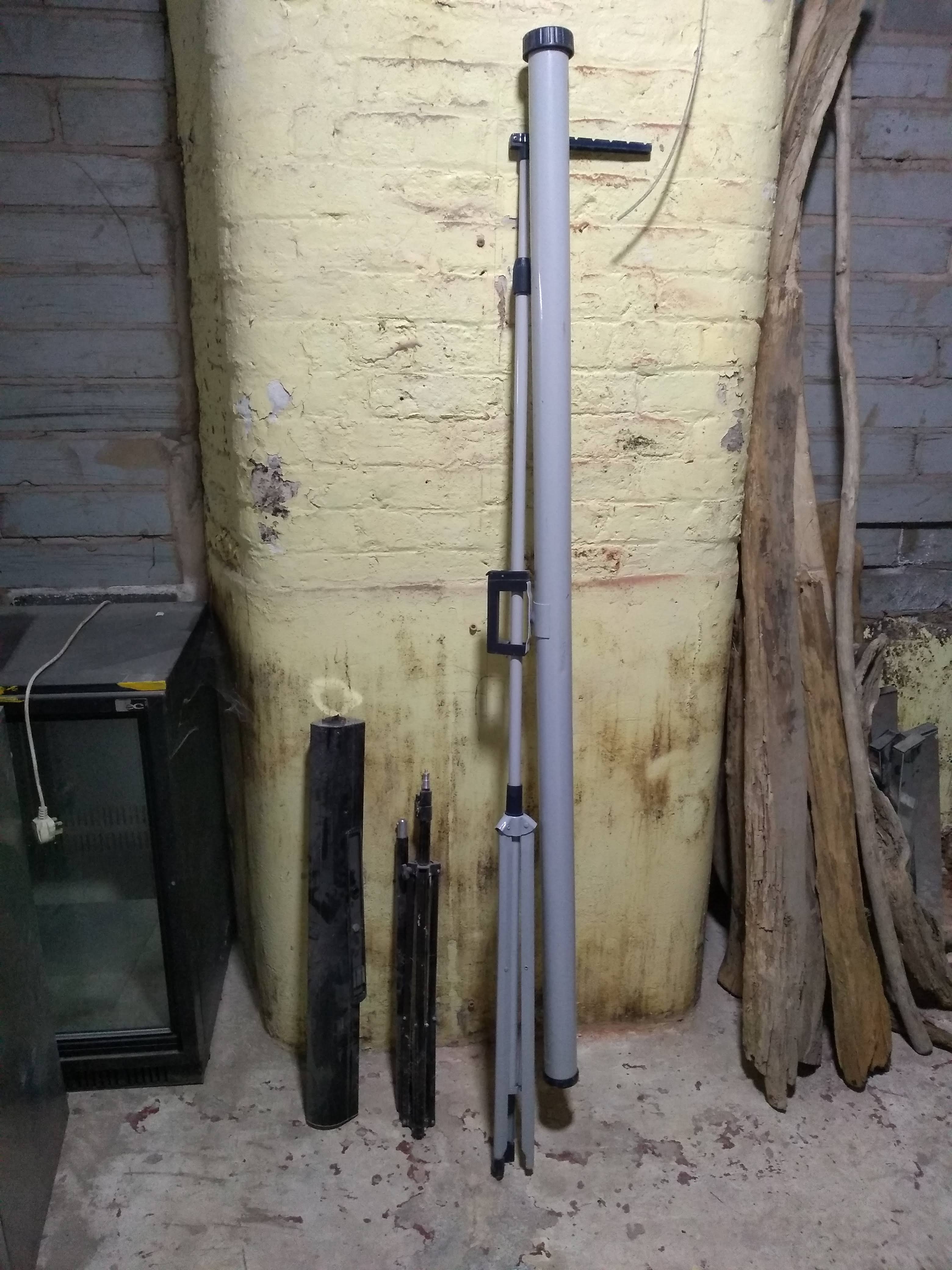 Projector screens?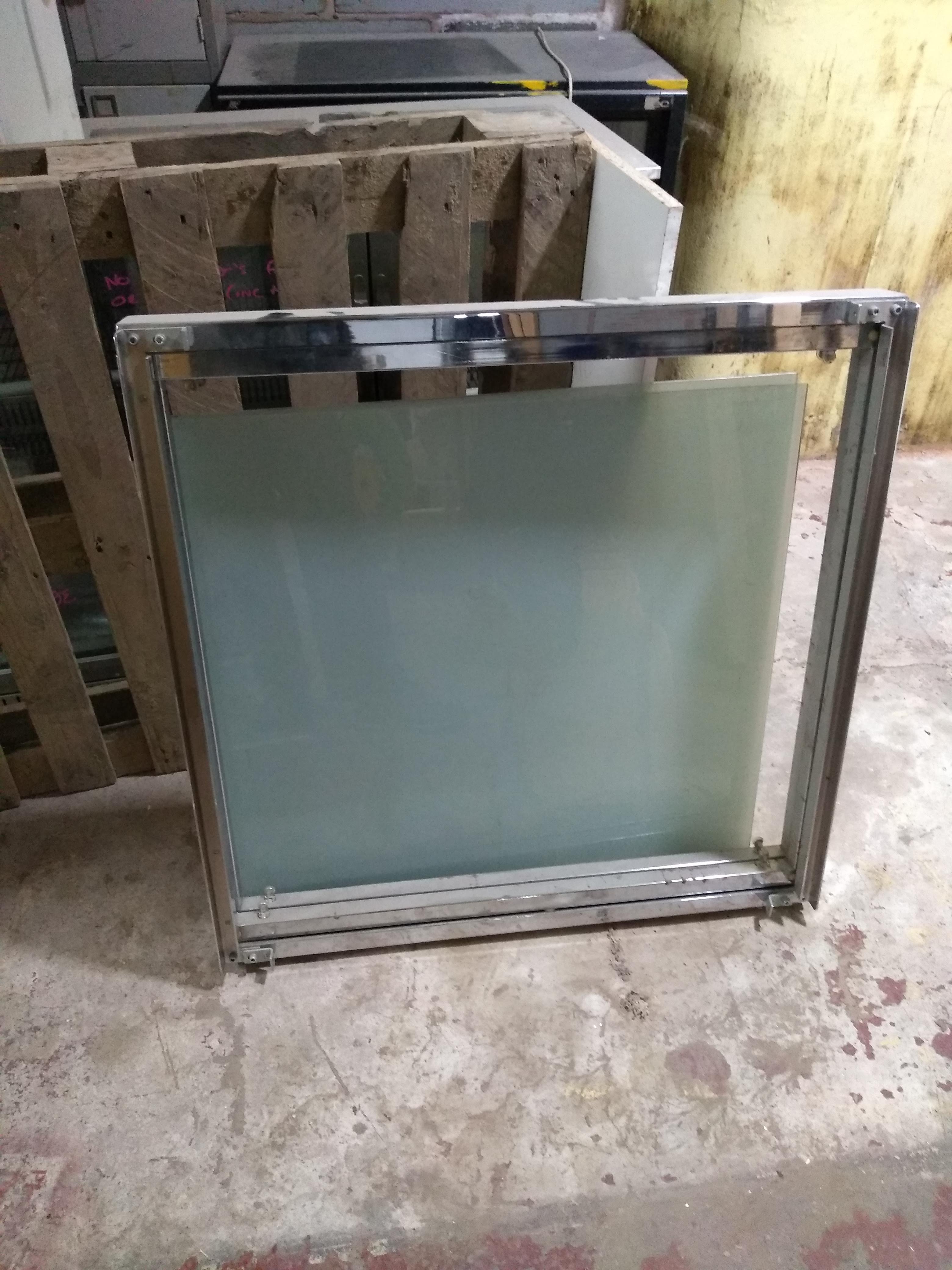 Another covfefe table looking thing?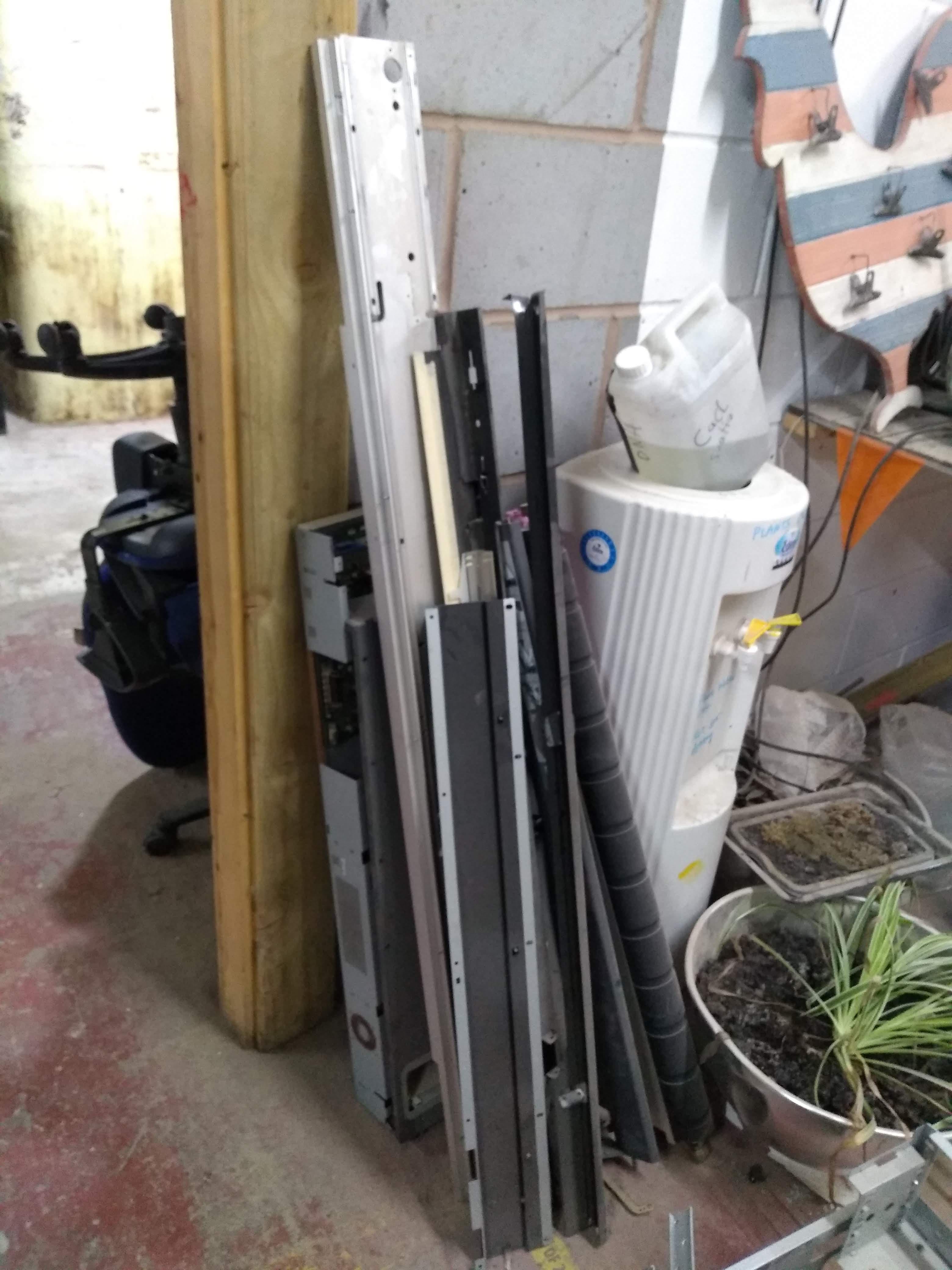 Parts from a massive printer?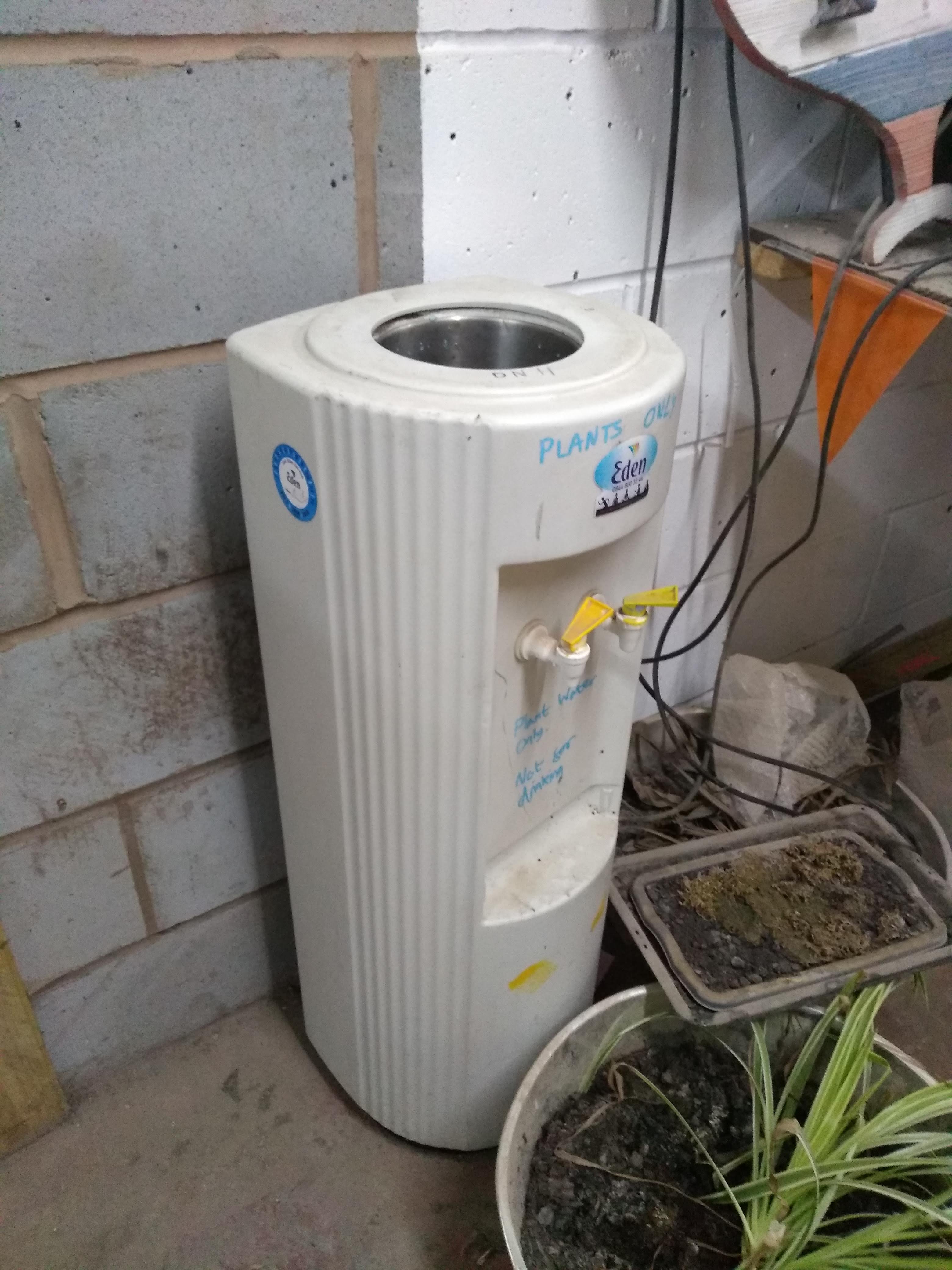 Manky water cooler full of sus looking liquid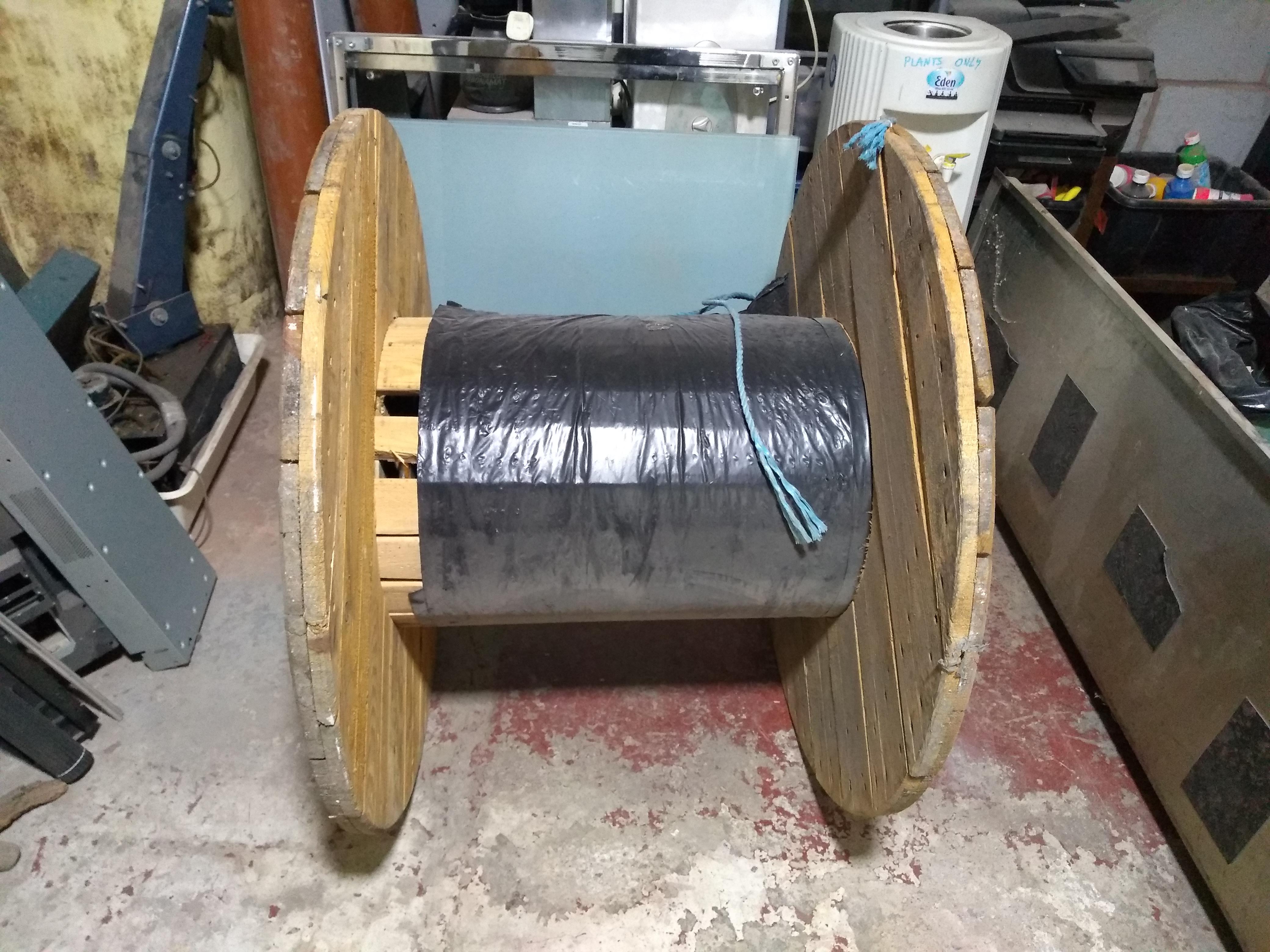 A giant cable drum to consume your lounge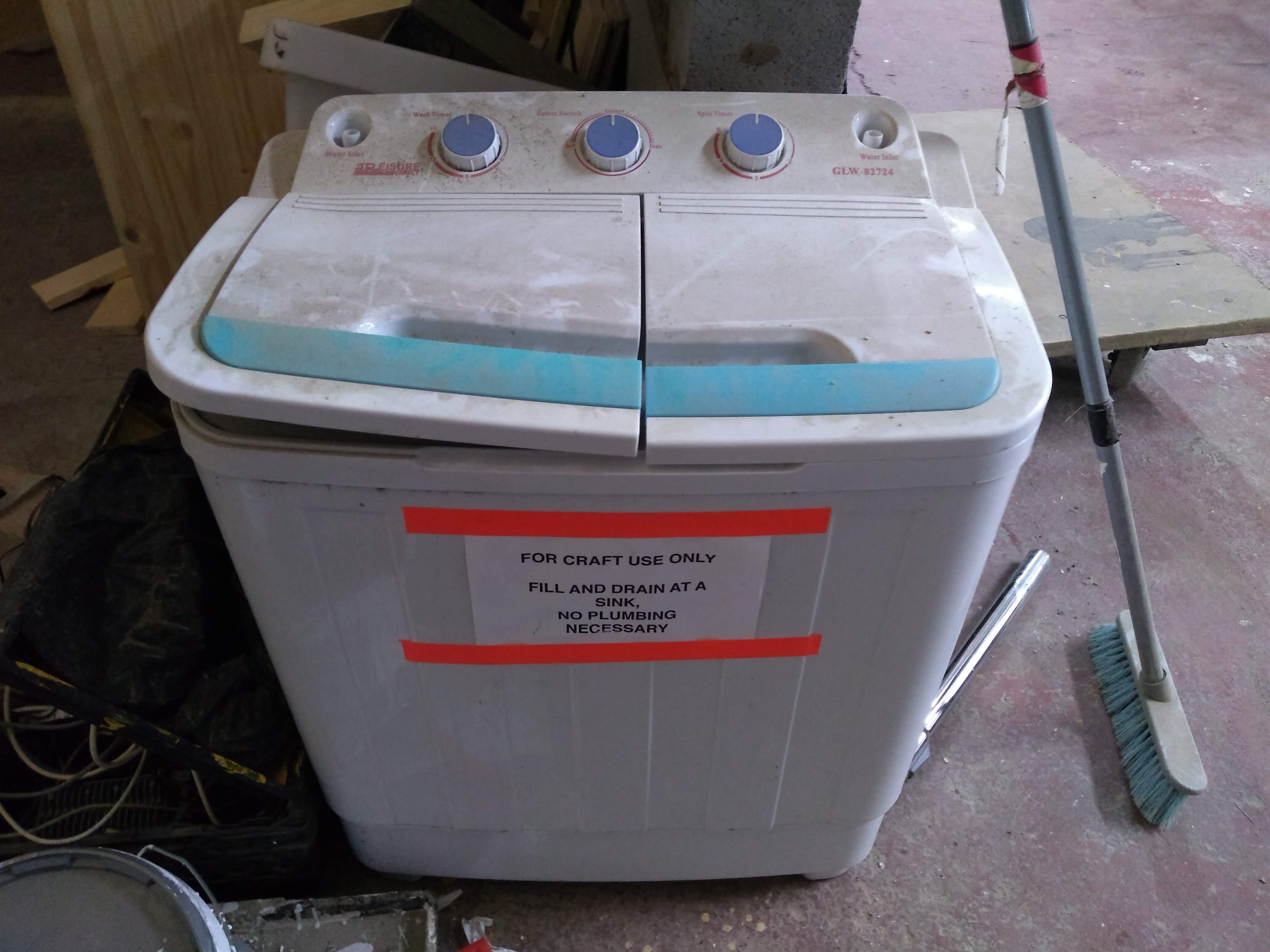 Washing machine(?) with bent flap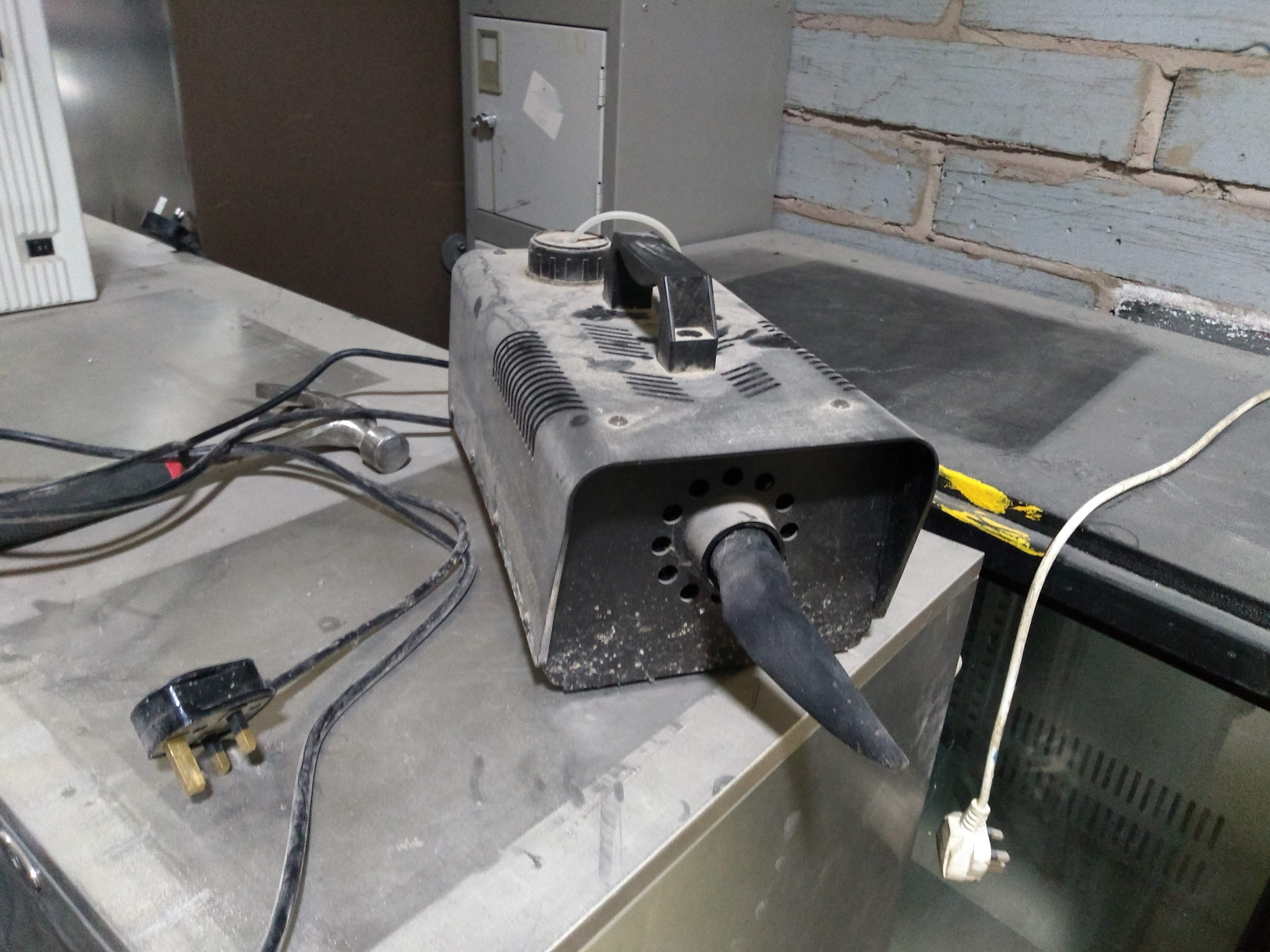 Smoke machine?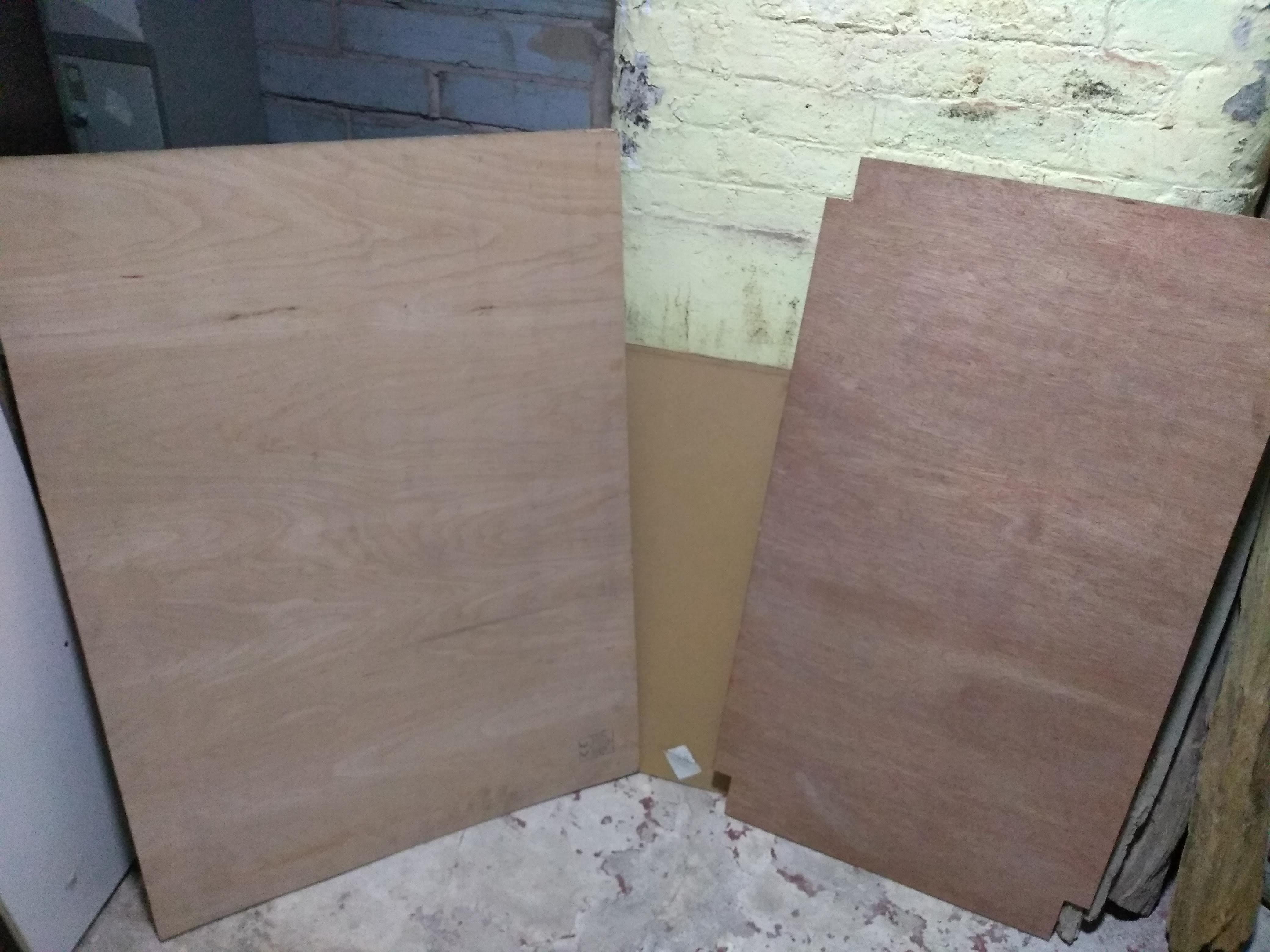 Nice looking wood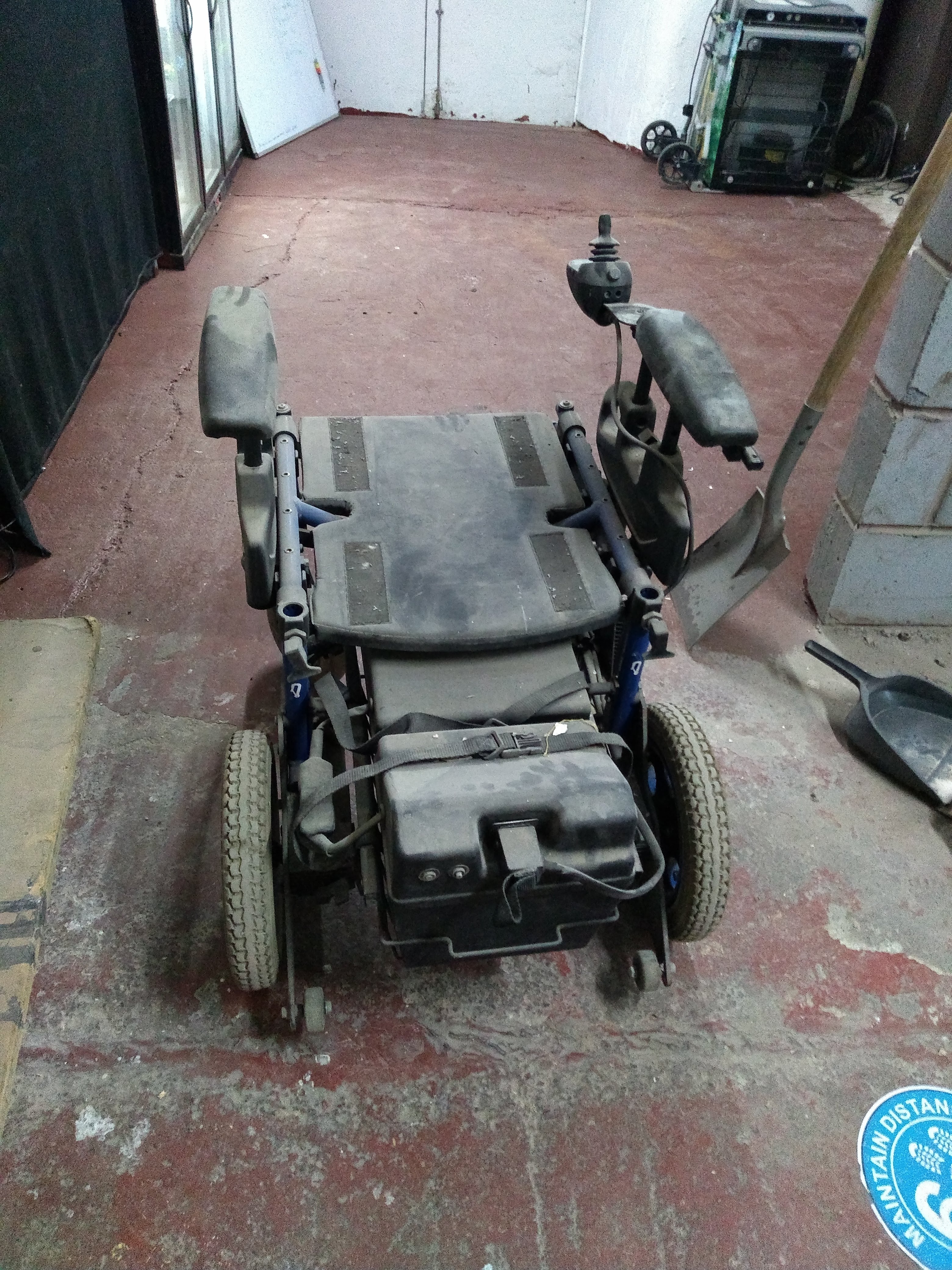 Wheelchair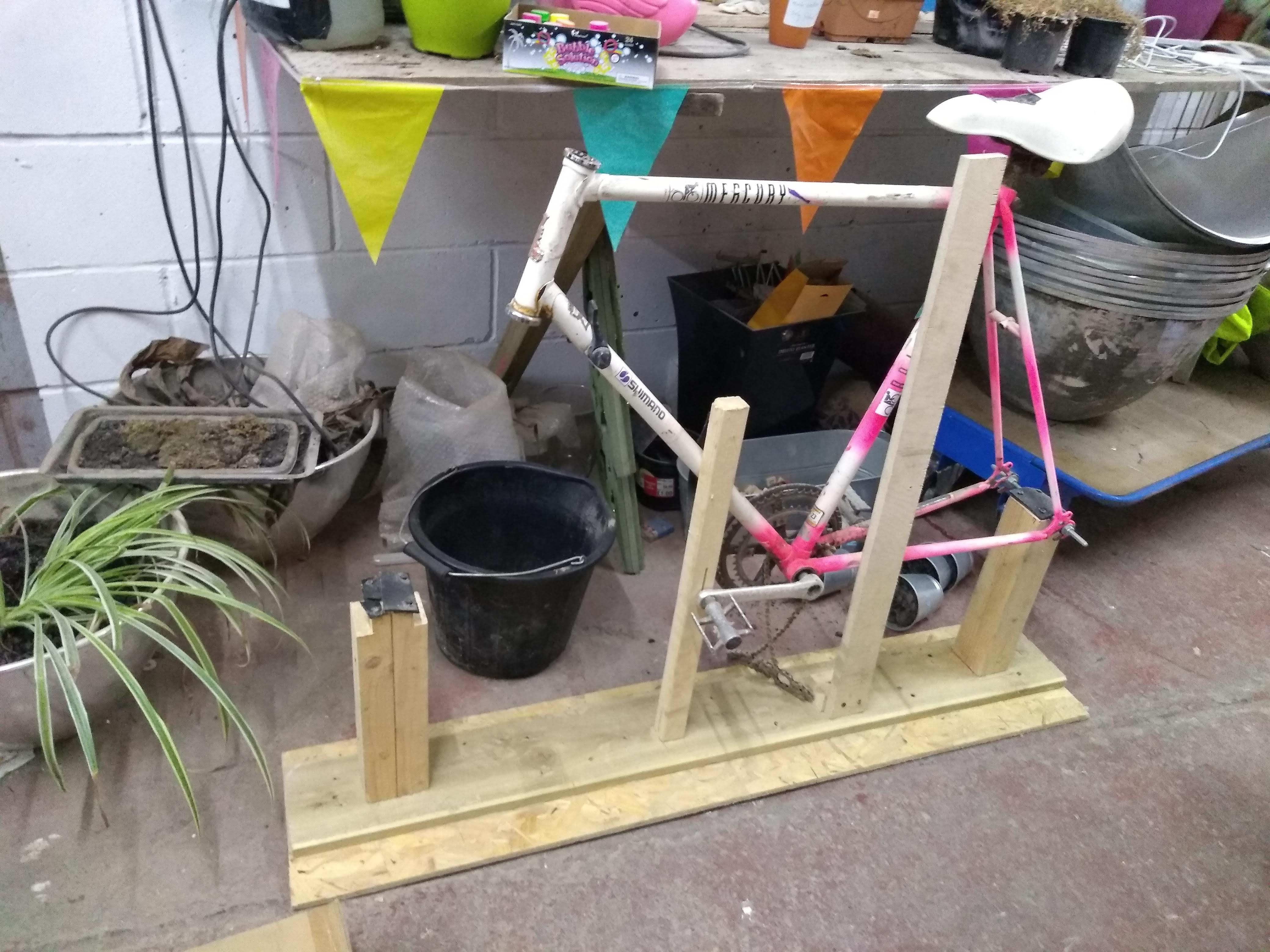 Whatever the F this thing is. A bike on some wood.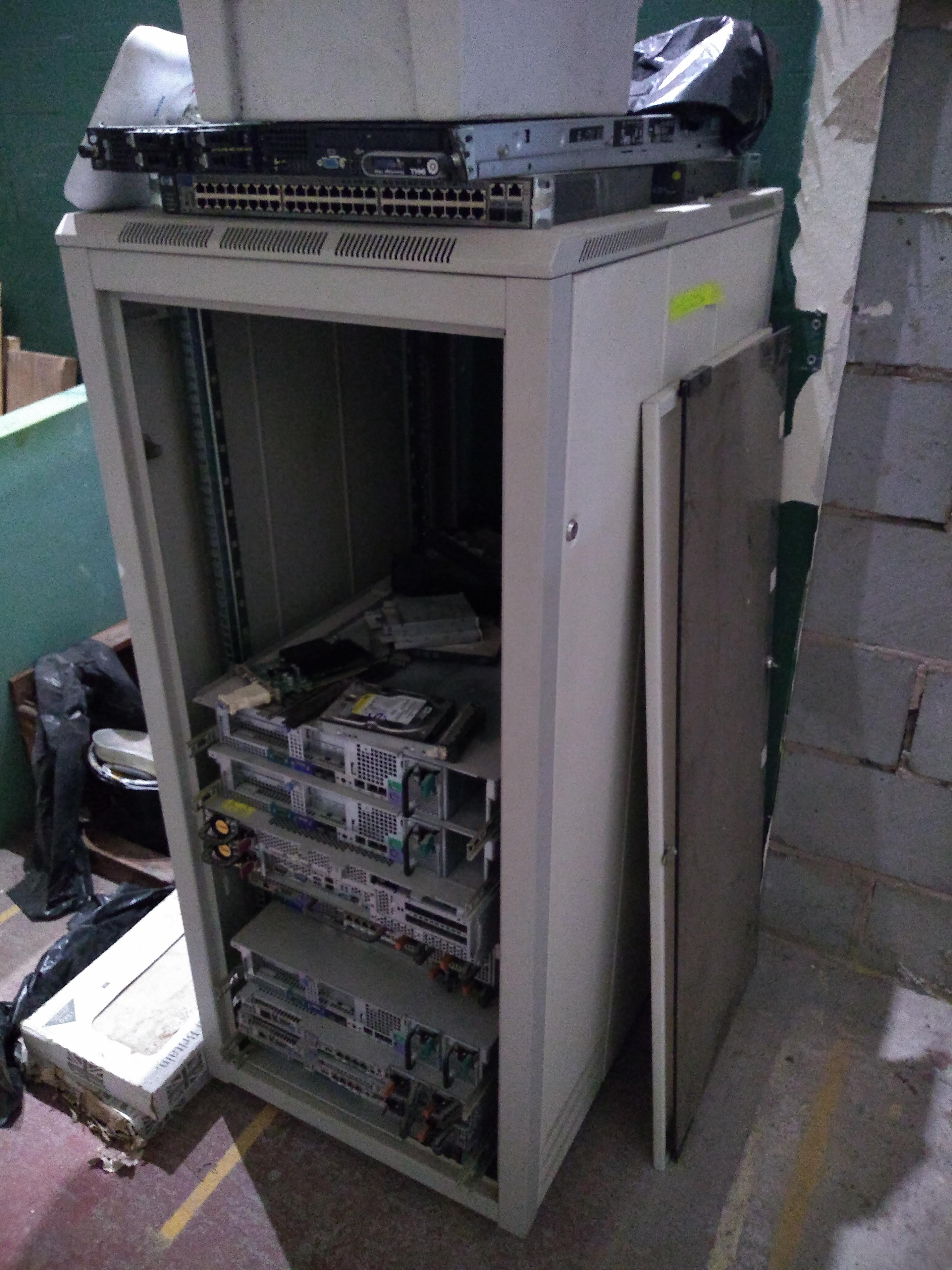 A server rack with £000s worth of tech in it? Sell?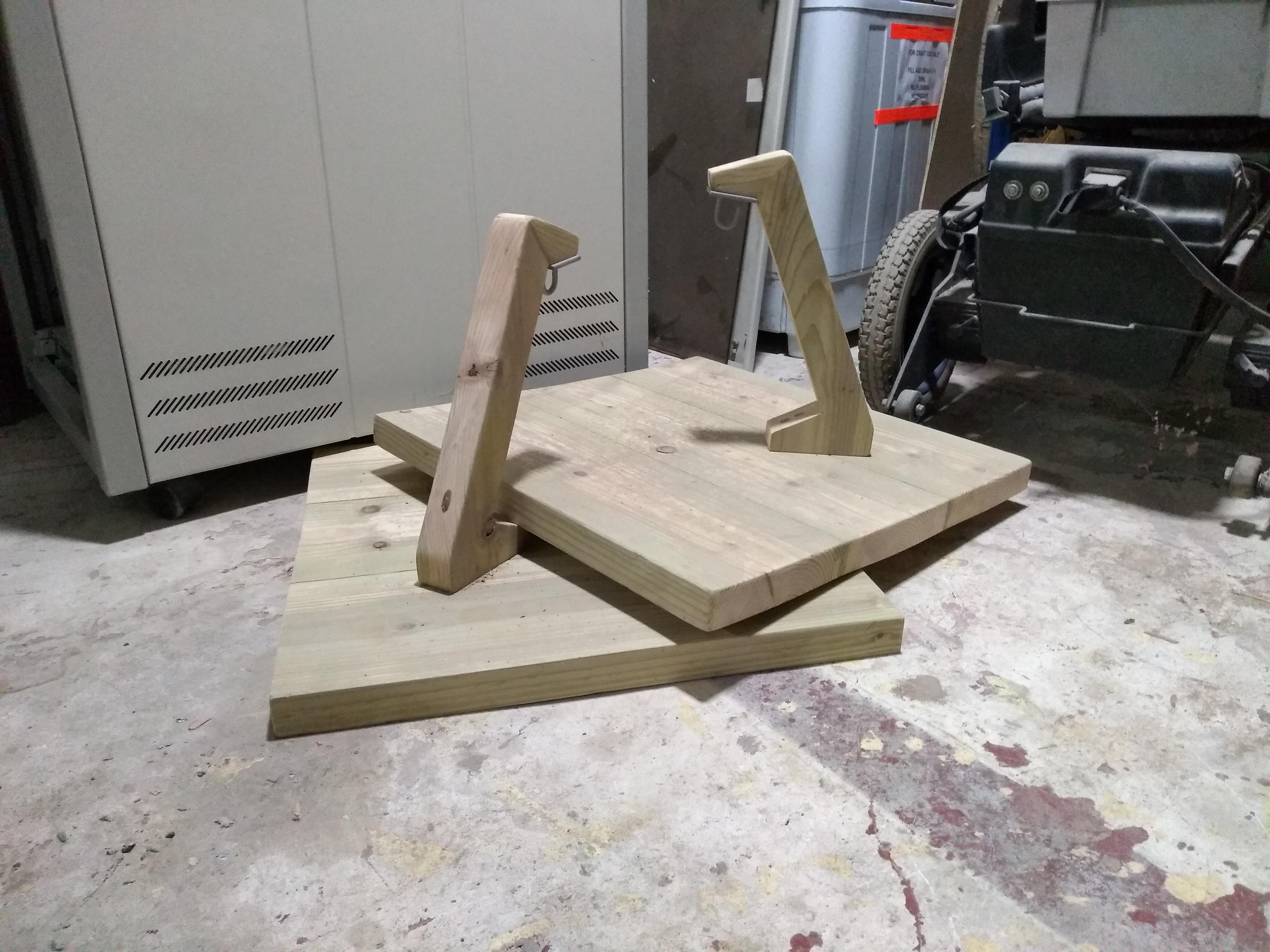 One of those torsion tables or whatever it's called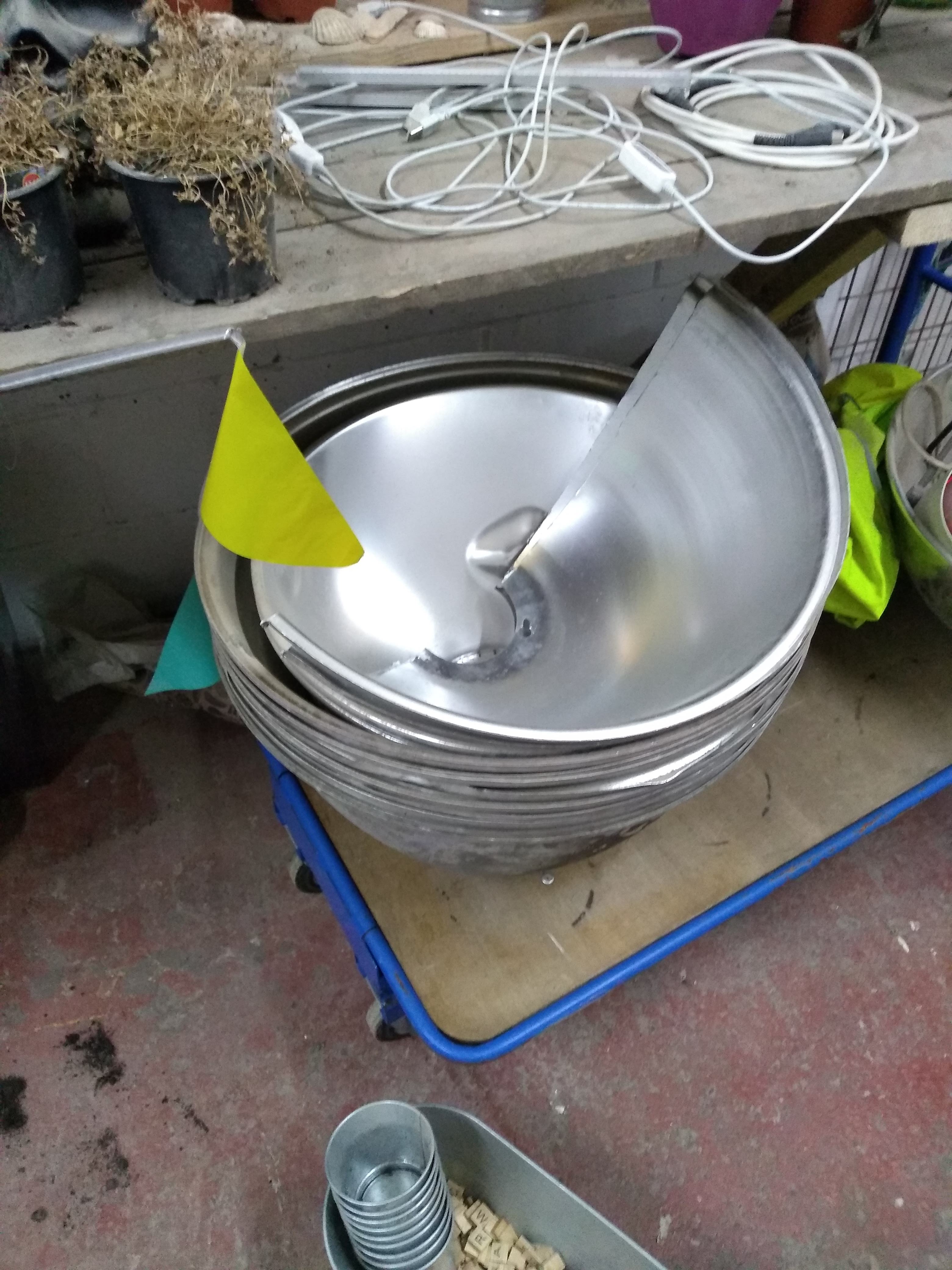 A massive amount of aluminium lampshades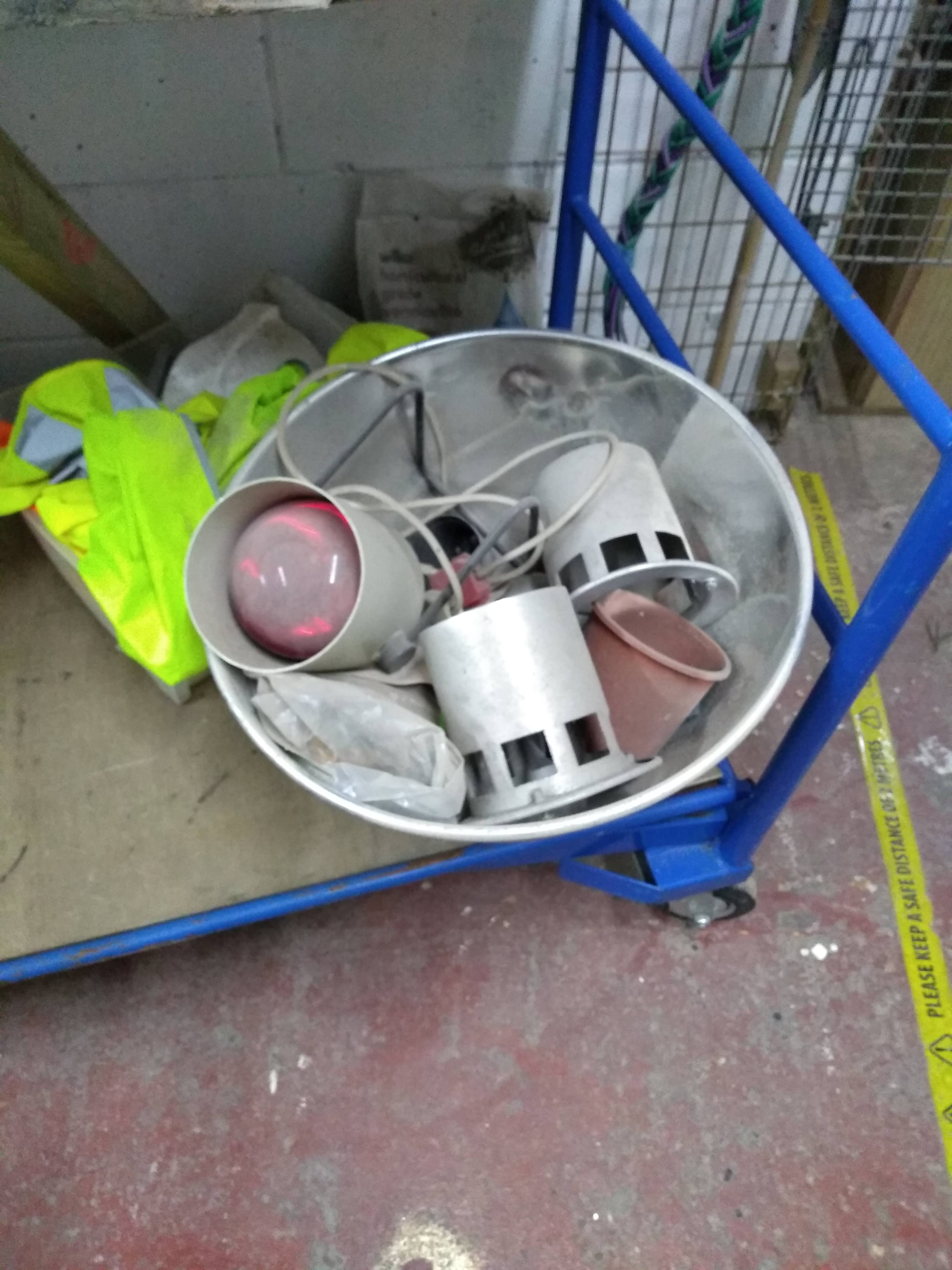 And one more with some lights in it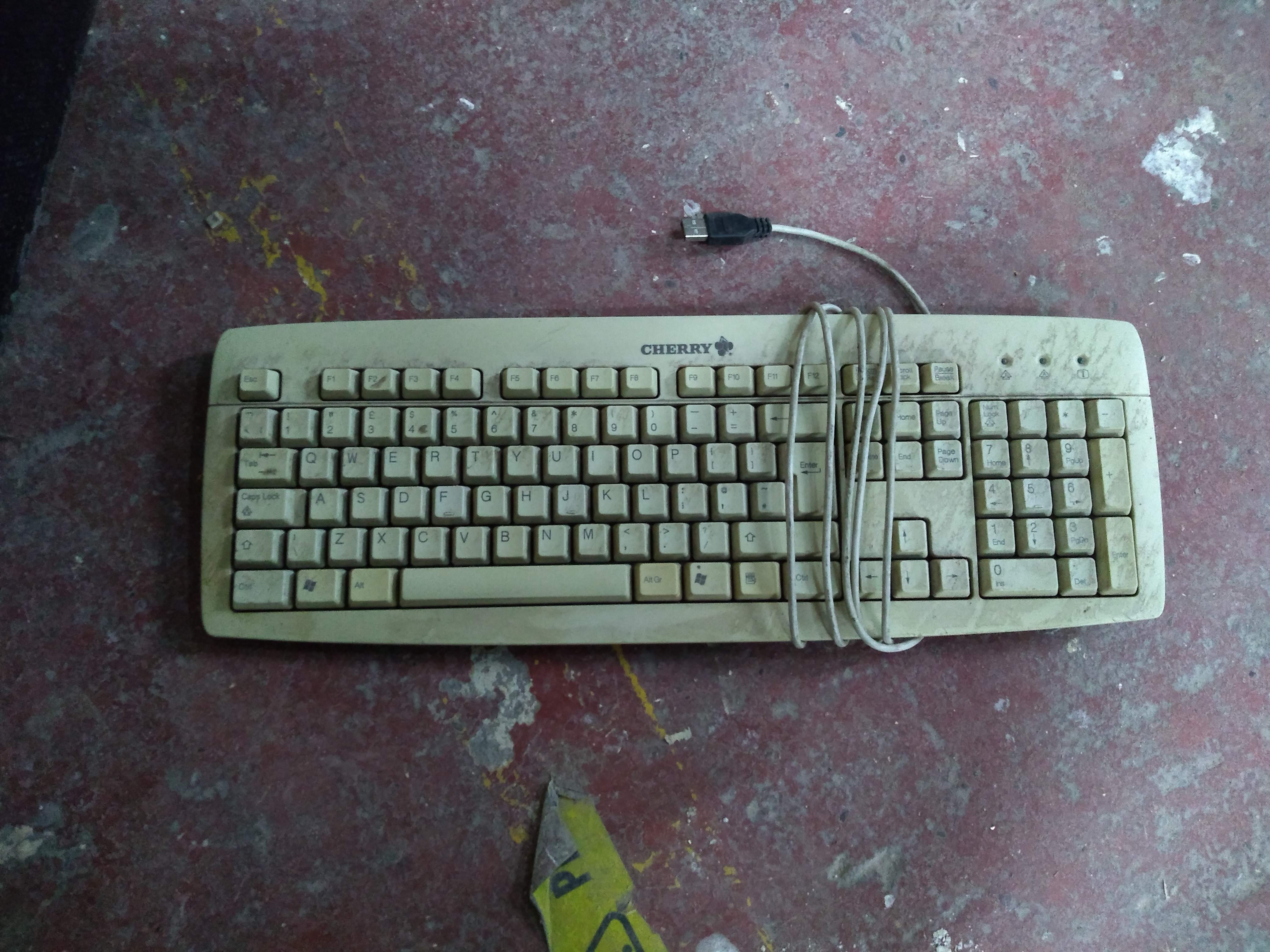 Keyboard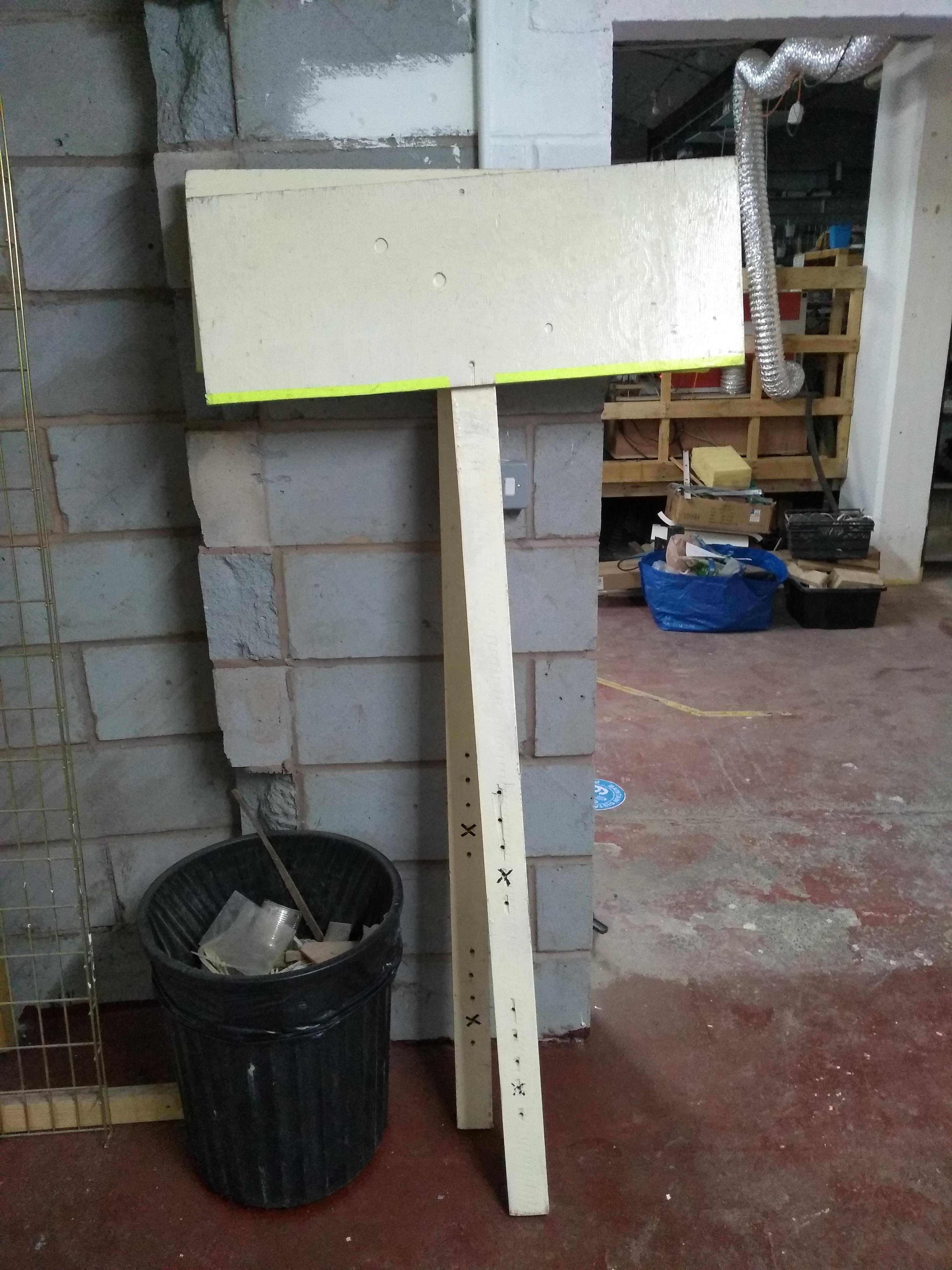 Signs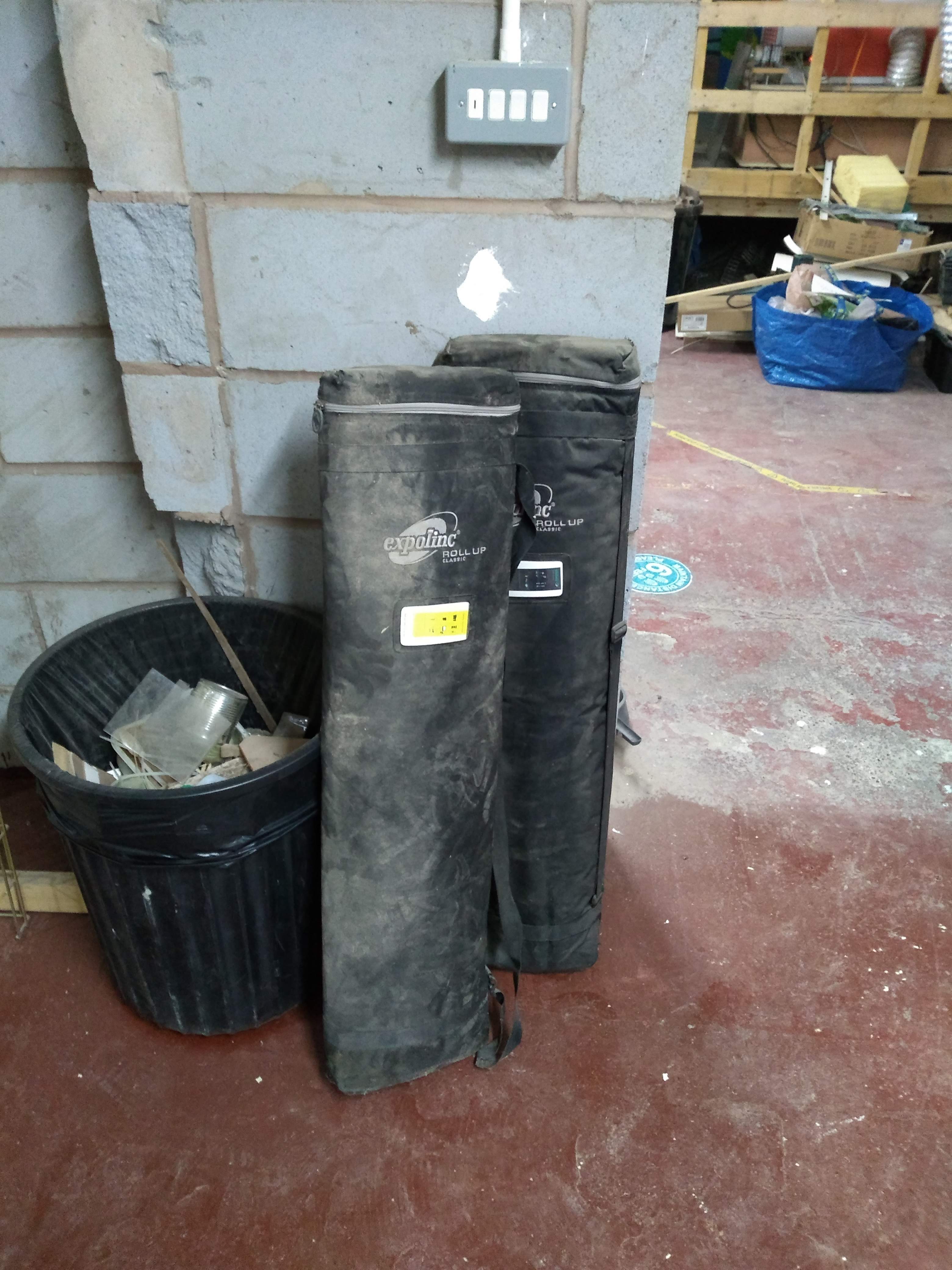 Pull up banners for exhibitions (sign does not feature Hackspace)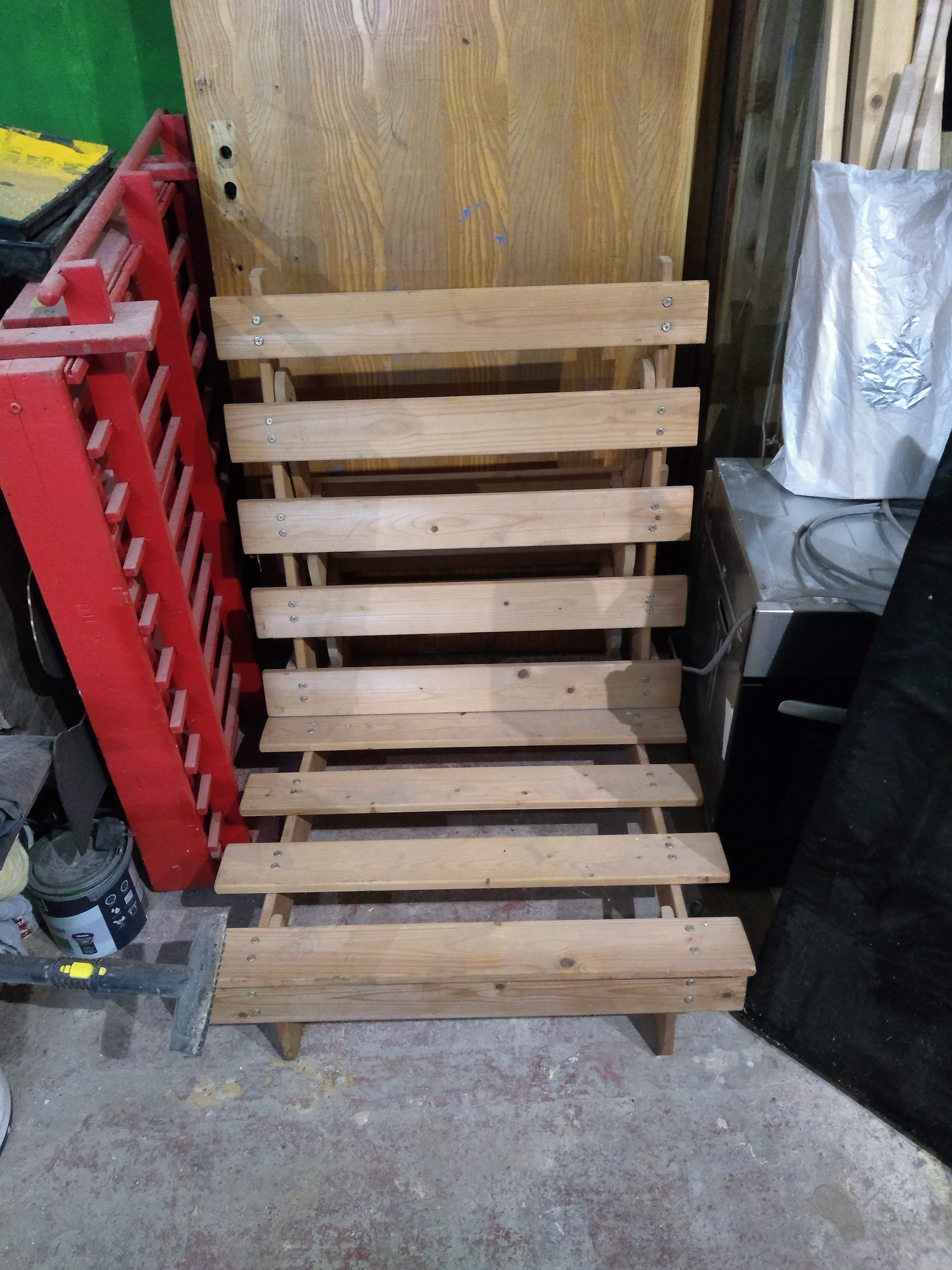 A seat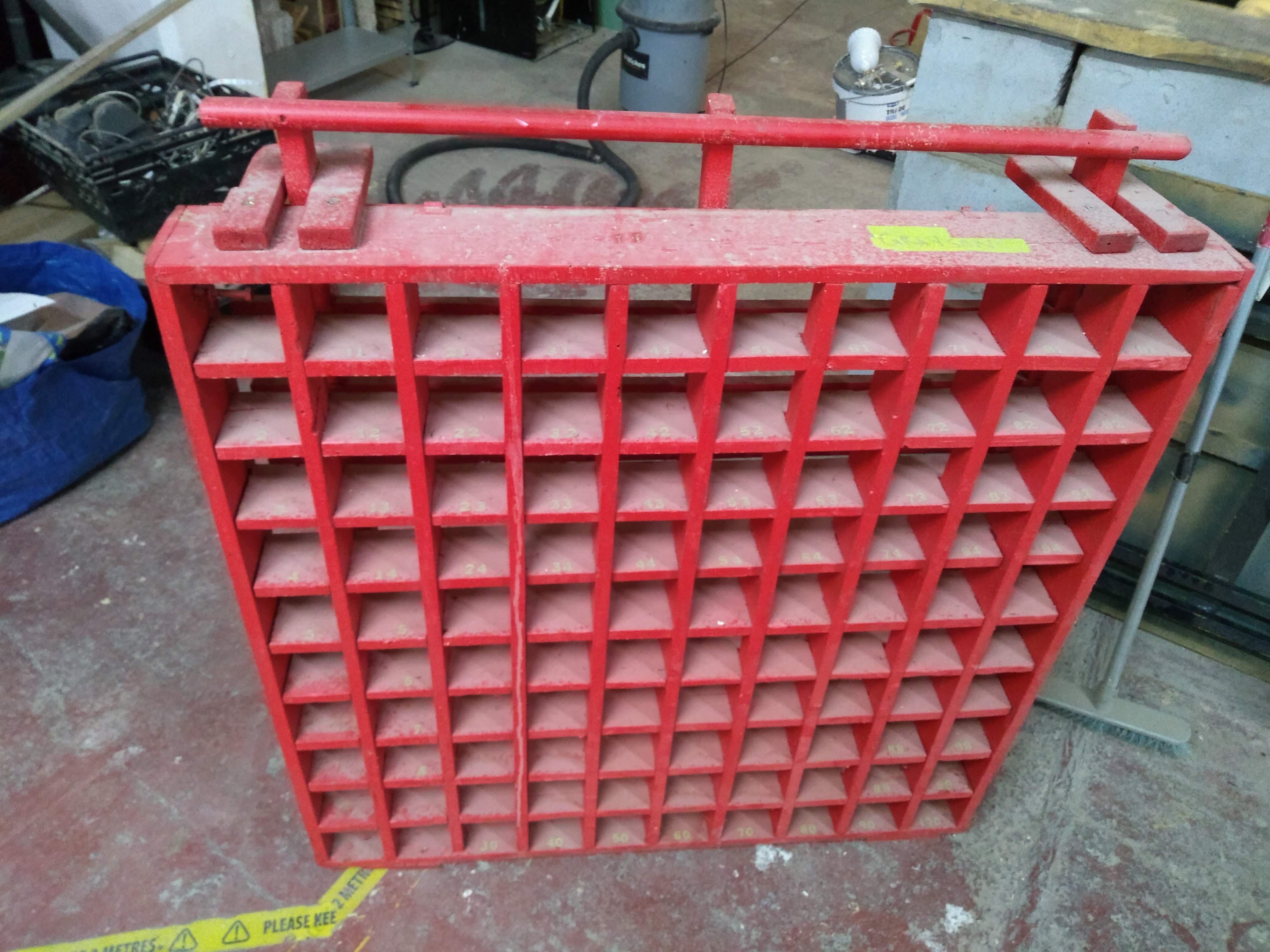 A red thing with squares in it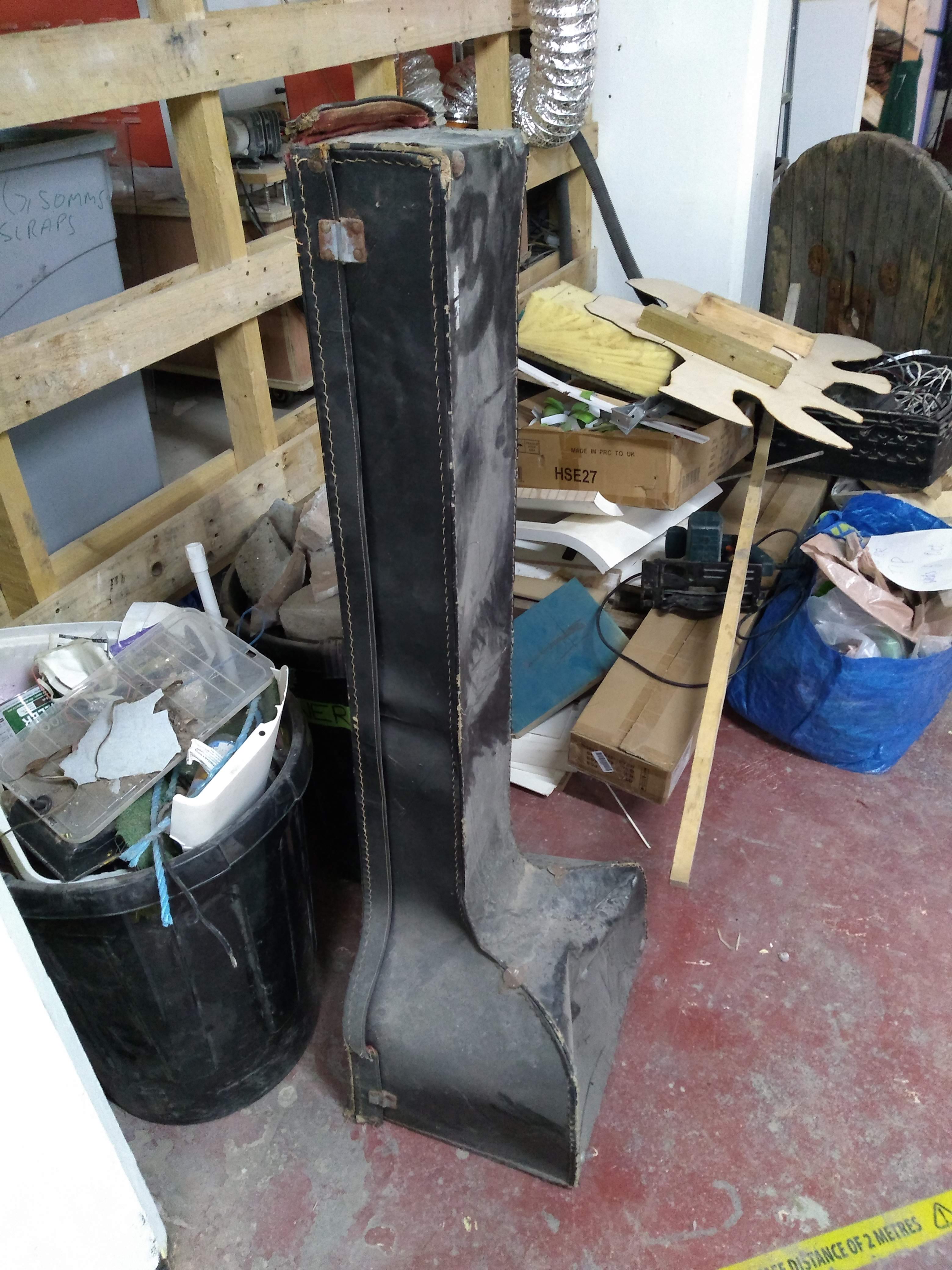 An instrument case?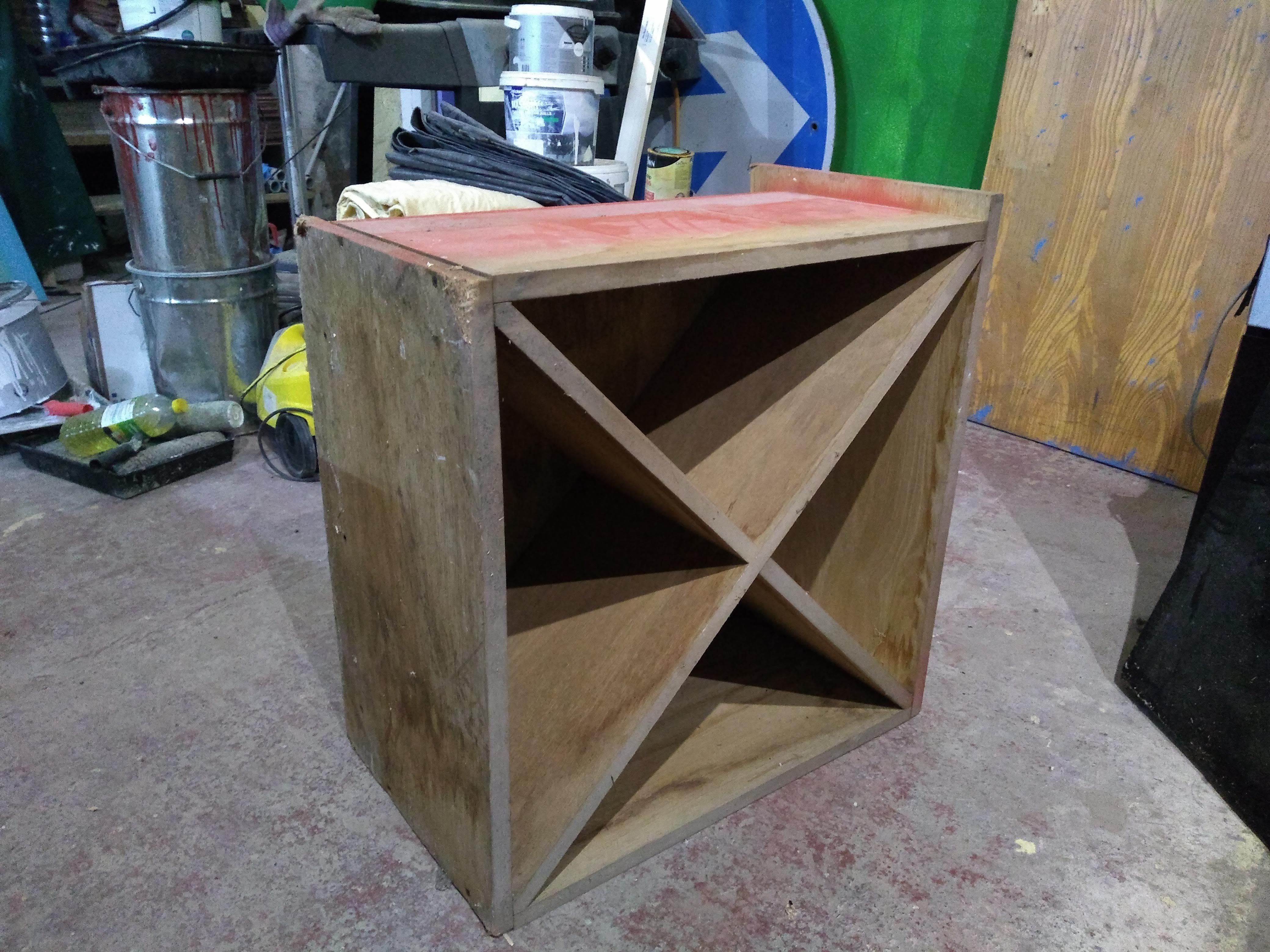 A square thing with an X in it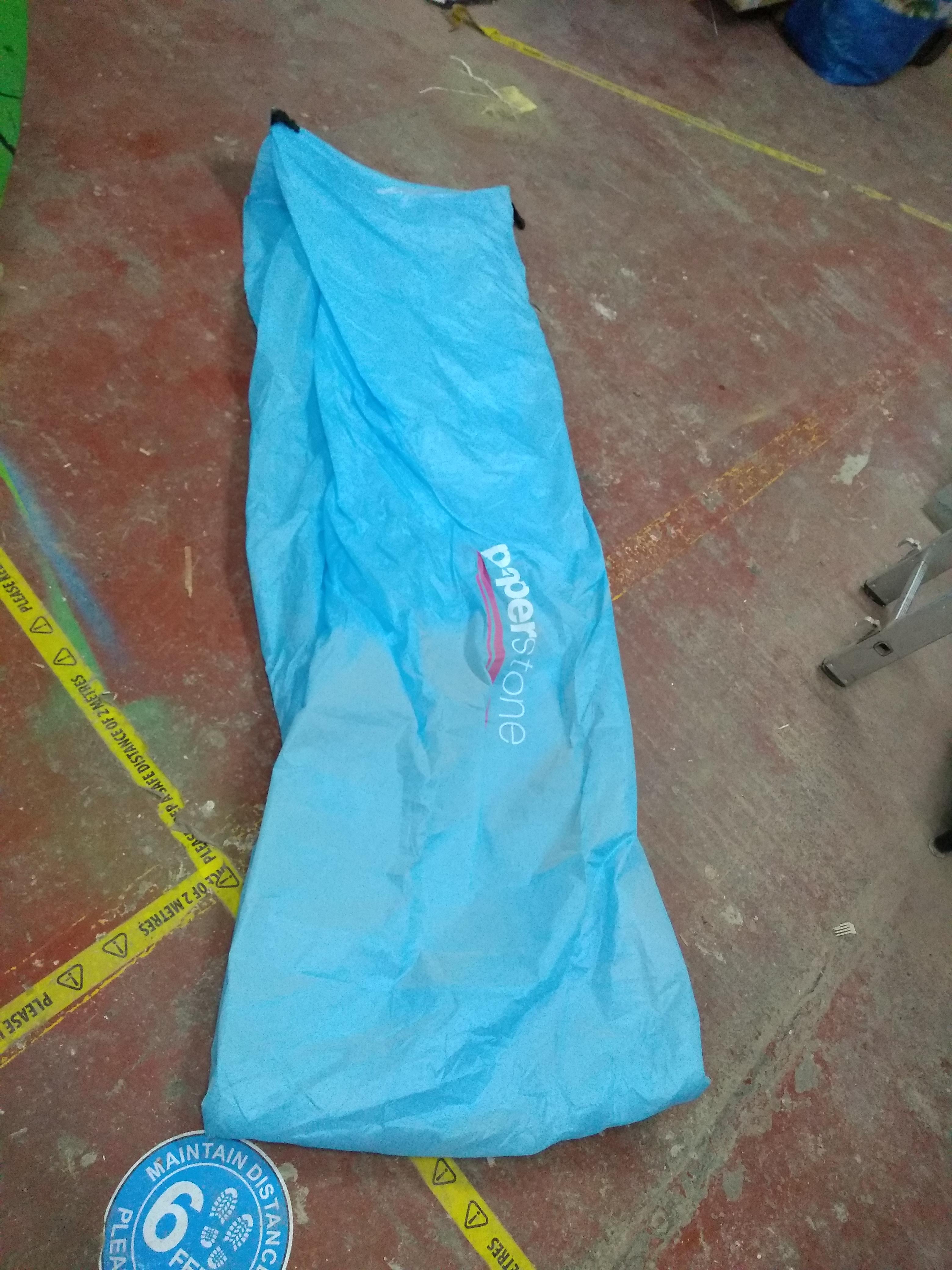 Some big blue bags with clips on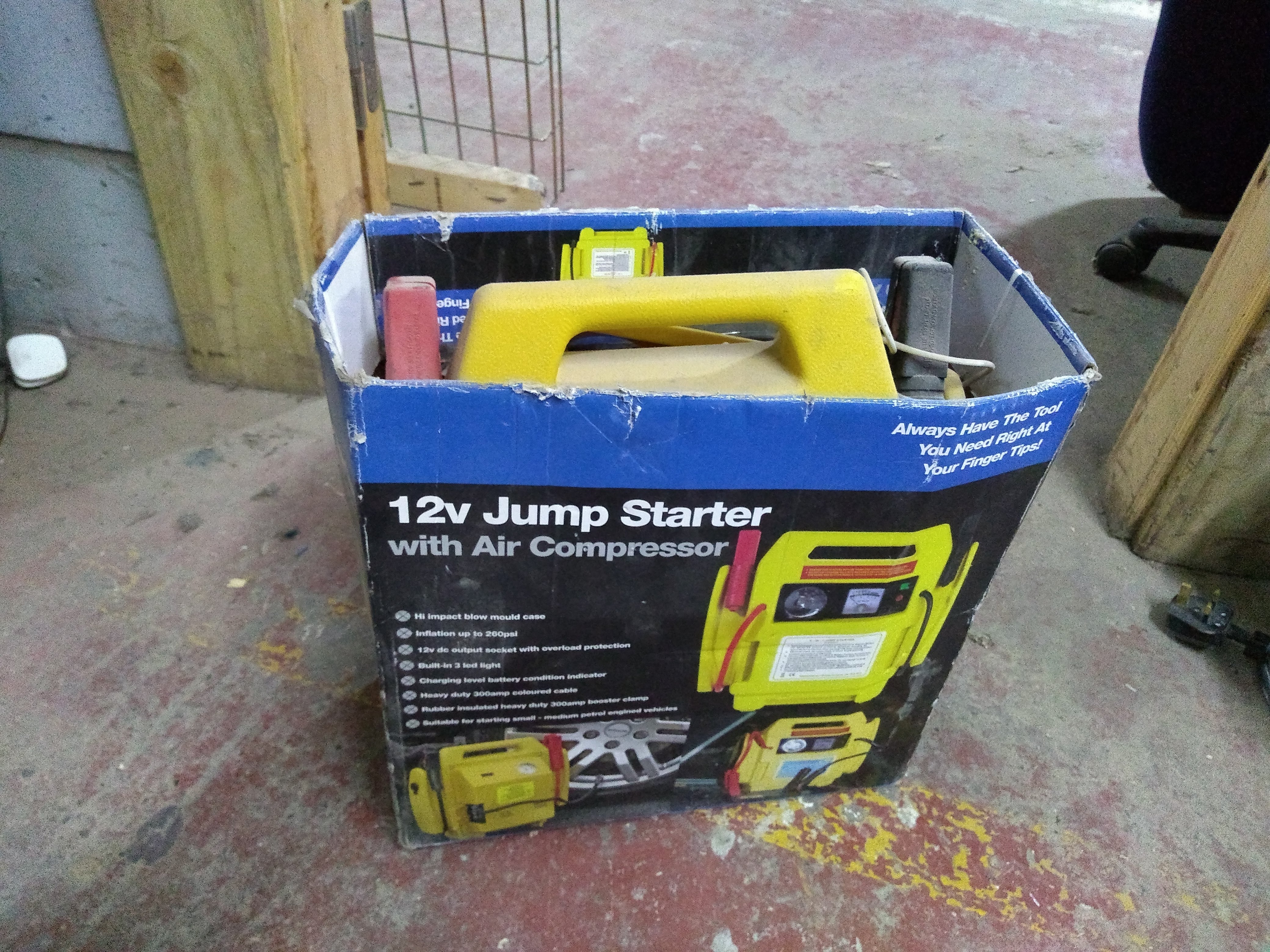 One of these thingies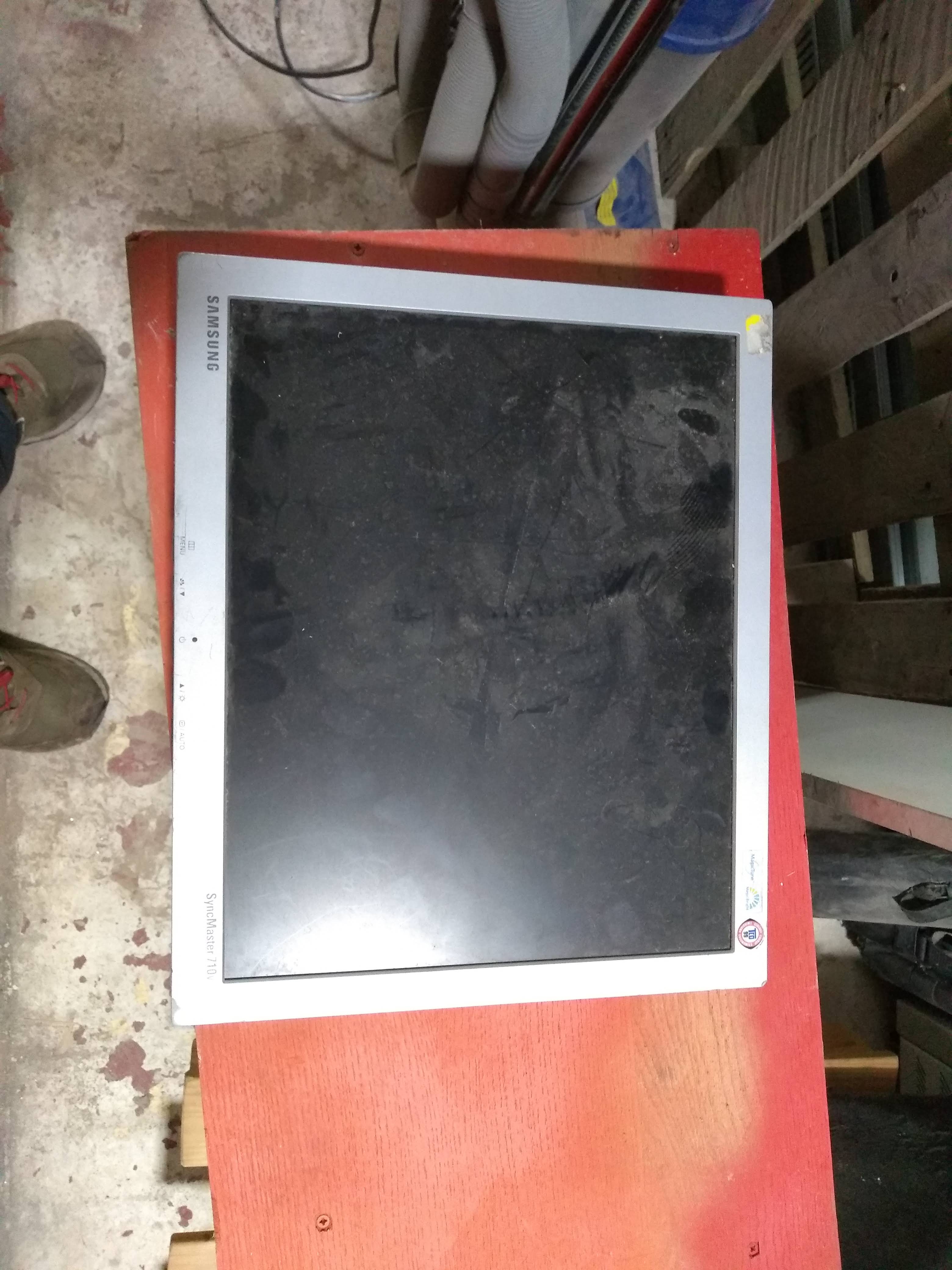 A screeeeeen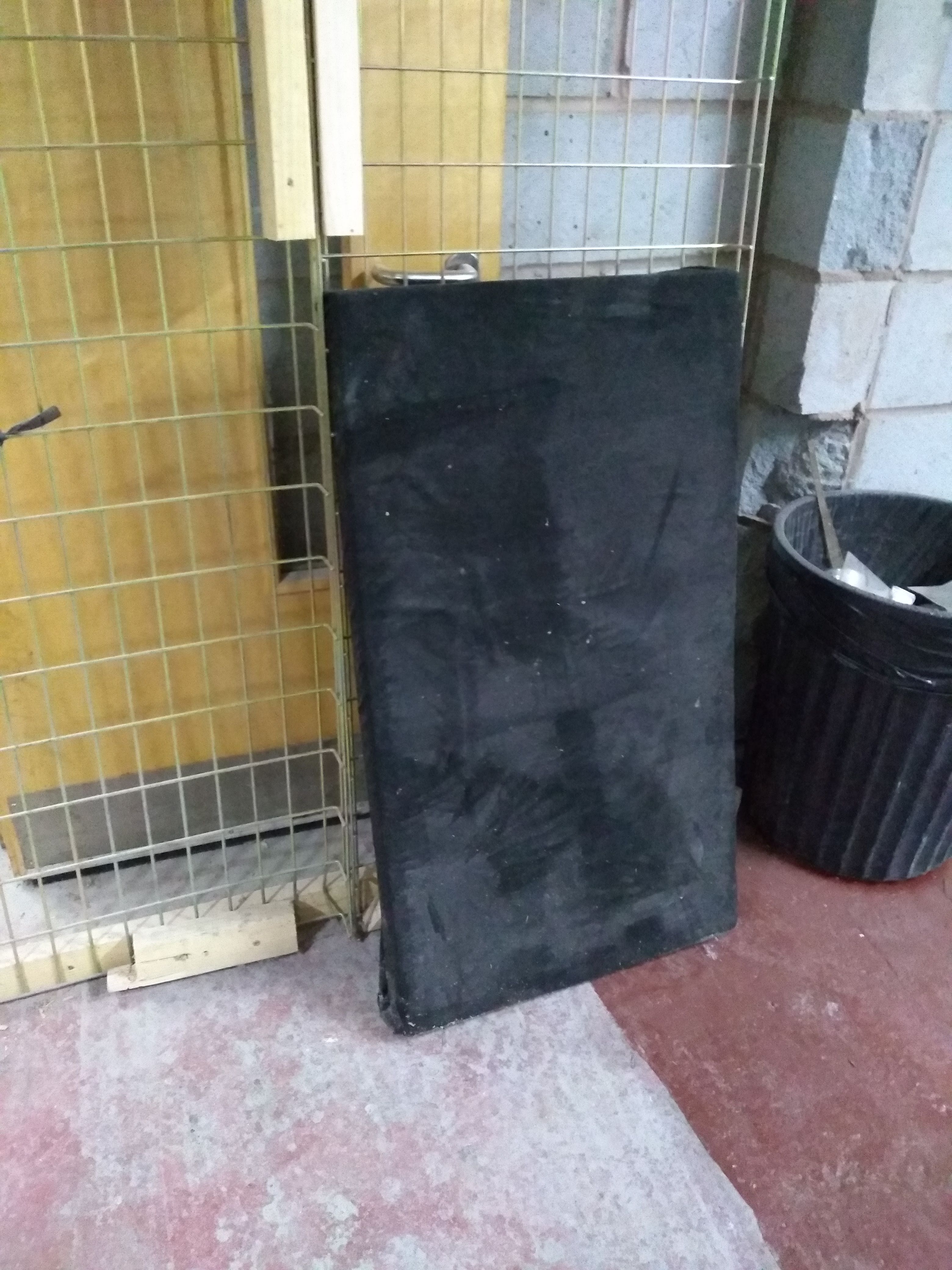 A black cushion
REMINDER if this stuff is still in the space on 5 November it is likely to be binned. If it's yours, please find a proper home for it.