This is the inside of the mains panel on the back of the laser cutter. It looks like the existing power switch - which controls all the peripherals (cooler, coolant pump, fan) are switched from here.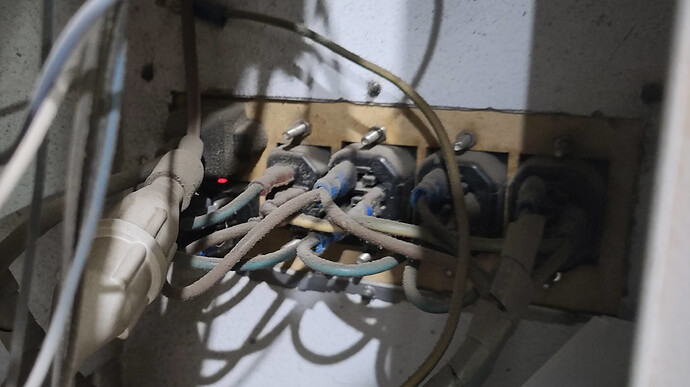 It looks like it's a spade crimp terminal connection to the switch, so we should be able to move the switch to the front by making up some new longer mains leads with spade terminals on them.
There is some space and a couple of existing holes on the front panel next to the existing bed raise/lower switch, although I might mount the power switch further away to avoid confusing the two (I'll label them both, too)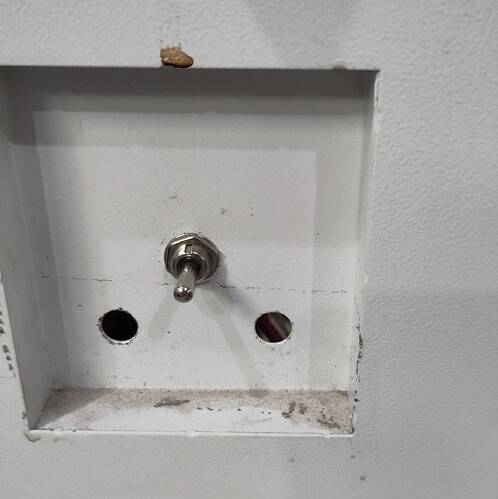 I'd prefer to buy a new switch for it as they aren't expensive and it makes it easier to predict what tools I'll need to make the front panel cutout. I'm happy to buy the switch, wire and crimp connectors, but I'd like someone else to do the crimping if possible as I've never had much success with them. What do we think? Is this a sensible approach?
We'll need to email all current laser users about the change and update the training information, of course.
(NB. If you're not a laser maintainer, please don't go poking around the inside of the side panel of the cutter. There are some delicate electronics in there.)