Hi all.
We've not had any electric drills in a while now since the ryobi were stolen
In the meantime, we've had a broken dewalt drill driver, with a charger and two batteries donated.
This pledge drive is for a set of dewalt screwdrivers that use the same battery as the donated ones: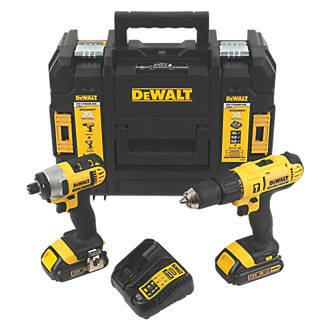 This set includes a drill driver and an impact screwdriver, which is a better combination than 2 drills imo, as it allows you to drive screws deeply into wood without worrying about pilot holes and the like

Total needed is £150, I'll throw in £20 to start us off.
Thanks,
Bob