Proposal Type:
Medium
Proposer:
Mike Hindley – metal
Description:
A sturdy metal workbench, to be situated in the middle of the metal workshop where the current flimsy shelving is. The bench will be made of clamp-together metal tubing, as is commonly seen on metal handrails, etc.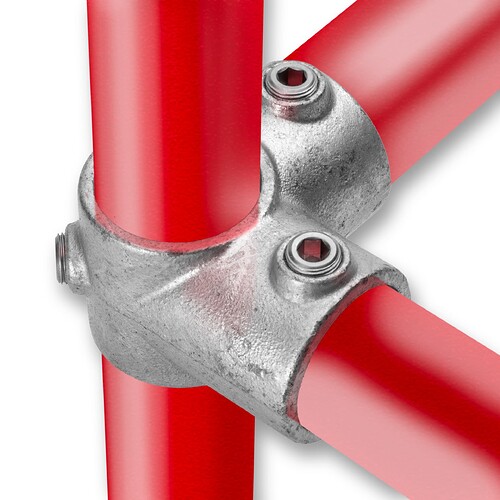 We will buy the tubing and clamps, then affix hard-wearing coated plywood for a top and shelf underneath. A rough sketch of the design: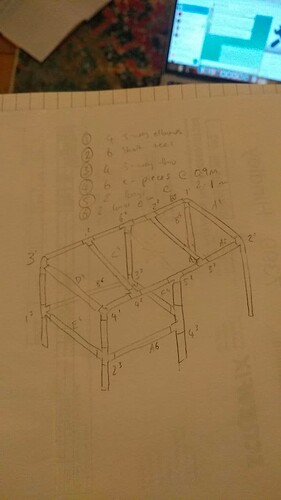 The top would include a stainless sink (from FB marketplace), so people can work on engines and have the oil drain down the sink into a can underneath. We will also look to fit a reinforced metal plate in one corner to act as a medium-duty anvil/smashing plate.
It would be cheaper to buy the steel for a frame and weld it together ourselves, but once you add the cost of welding consumables, plus the huge effort involved (probably 2 people for a whole day), the bolt-together design seems more attractive.
PLUS - the bolt-together system means we can change it down the line, if required. And very quickly.
Proposed Purchase:
We will get the metal from themetalstore.co.uk and the plywood from www.emergerecycling.co.uk/touchwood/ — a local wood upcycling company.
Costs do fluctuate, but I predict a total cost of £300 for this. It could be less. This is based on calculations from 10/02/23.
Proposed Installation:
It will be delivered in pieces and required bolting together. I imagine it will take about 2 hours, involving 2 people, but a team of 4 would be even better.
Budget:
£250
Will there be an ongoing consumables cost?
No
Funding type:
Fully funded by Hackspace
Health & Safety
N/A
---
Supporters
Micro Proposal <£50 - 2 Board Members and 2 Members
Small Proposal < £150 - 2 Board Members and 5 Members
Medium Proposal < £500 - Majority of Board Members and 10 general members
Large Proposal > £500 - consult the board before gathering membership support, a strict board majority must be achieved. Large proposals can only be approved at members meetings with majority support from the members present. Proxy votes can be used.
Supporting Board Members:
Joe
Frank
Supporting Members: (delete number as appropriate)
Mike Hindley
Mark D
Guy P
Kevin W
Jim R
Peter R
Richard W
Bob
Stephen
Samuel M