Proposal Type:
Micro
Proposer:
Mike Hindley — metal
Description:
An abrasive finishing wheel for the bench grinder in metal. This will allow people to polish/finish their metal and fills in the fourth (currently empty) slot we have on the 2x available bench grinders.
Proposed Purchase:
Unitised finishing wheel, 150x13x12.7mm, SA5 grade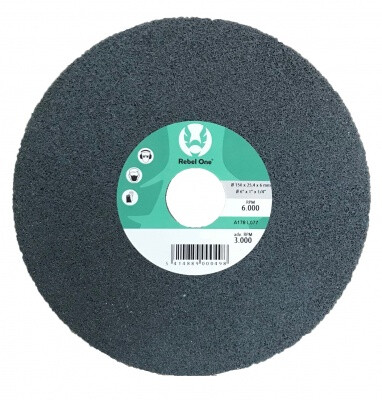 Proposed Installation:
It just goes on the existing grinder
Budget:
£38 + P+P
Funding type:
Fully funded by Hackspace
Health & Safety
It's covered in the existing grinder assessment
Supporters
Micro Proposal <£50 - 1 Board Members and 2 Members
Supporting Board Members:
1.
Supporting Members: (delete number as appropriate)
Mike Hindley