Hello,
I'm looking for a willing volunteer for a very small laser cutter task. It would suit someone who's wanting to practise using the laser cutter.
Our dishwasher is in need of a little Dirty / Clean sign in the same style as a shops Open/Closed sign.
The idea being when the dishwasher is empty and being loaded with dirty stuff, the sign says 'dirty'. Then when you put a wash on, you flip it to 'clean' so the next person to come along knows it's been put on a wash and to empty it.
It should default to being in the dirty position. There are plenty of acrylic scraps in the space, then you'll just need some string, and a way to attach it to the dishwasher (don't screw it in to the dishwasher please). I guess the text would be engraved?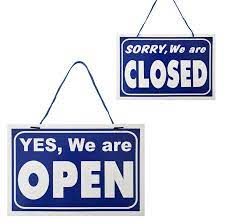 Shout up if you'd like to volunteer.
Joe