Hi All,
I recently came in on Monday to have a look around after not being in for a while.
One of the things I had a look at with my dad was what the best approach would be for fitting the pipe up for welding in weldy grindy in a safe way.
I'd like to request permission (I think it has to be from the board) to do the below so I'll try and describe what we're going to do if we get the go ahead.
This is a very rough image but the general idea is to put up some L Brackets and put some bits of cable tray across to support the pipe above the craft area. (there would be more sections than just 2)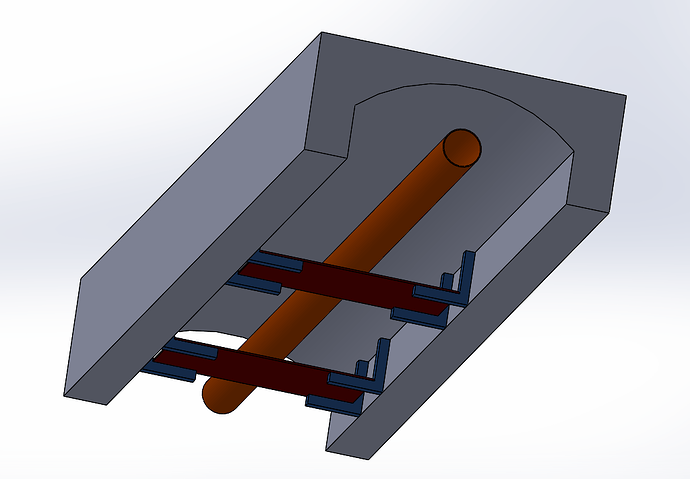 It won't be exactly like this, this isn't to scale, this is just a rough idea to explain how the bits will be positioned.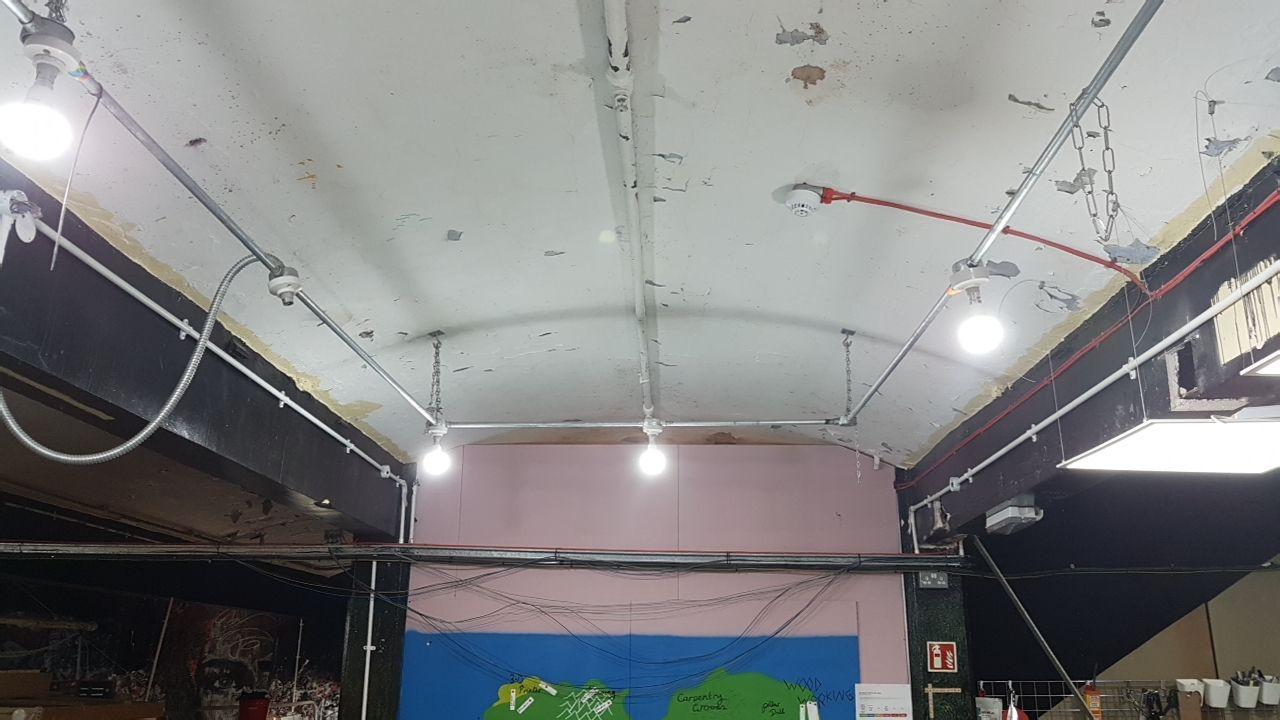 Once the pipe gets close to the pink bit of the wall at a later point / later phase
the idea would be to then drill a hole to the right of the pink bit where the weldy area is
then run a dogs leg of flexible pipe from the fixed pipe into the wall
On the other side
again at a later phase
we'd run the spare drain pipe (poo tube) through, the same way we've done for the laser
we can then join that to the silver tube with the fan inbetween and a small bit of flexible pipe
At any rate, this is just a request for permission for the initial stage of fastening some brackets and bits of cable tray across to support the pipe as a first thing before anything else.
Also I'm well aware we can't join into the laser tube, Greg has made it clear it could result in fumes going back into the laser, also I think we want a small chimney on the outside for this second outlet anyway.
Many Thanks
Richard